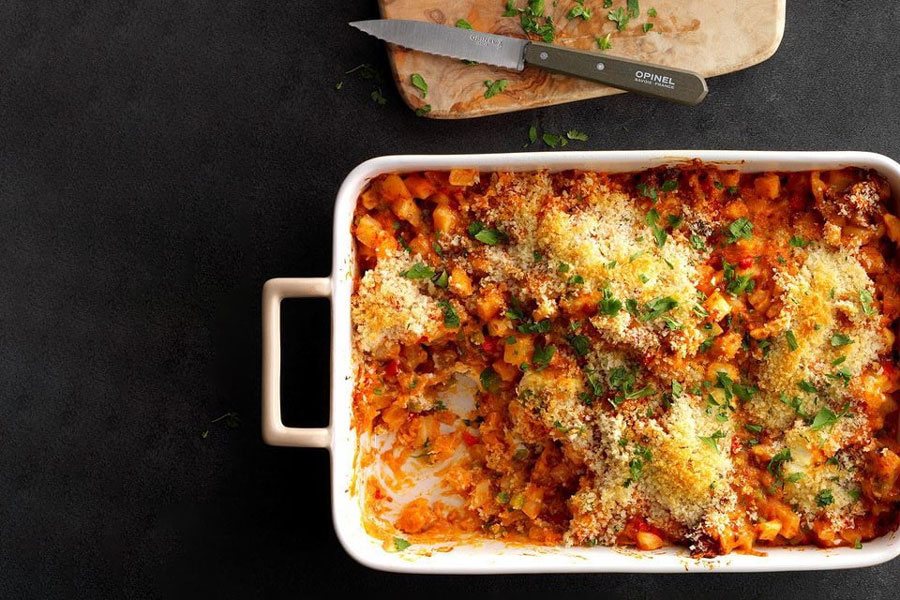 29 Aug

Enjoy Potato and Mexican Chorizo Casserole with a Twist!

Photo and recipe courtesy of Taste of Home.

Chorizo is among one of the best when it comes to flavor and protein, but what gives this dish a certain finesse is the smoky flavors that come with the Italian additions such as Italian sausages and cheeses. See what makes this Mexican chorizo casserole recipe pop, and taste the amazing flavors in this recipe from the creators at Taste of Home. 
Prep Time
25 mins
Cook Time
40 Mins
Servings
12
Ingredients for Mexican Chorizo Casserole
1 medium onion, chopped
3/4 cup panko bread crumbs
1 small green pepper, chopped
Chopped fresh parsley and cilantro
1 small sweet red pepper, chopped
2 cups shredded Mexican cheese blend
1/2 teaspoon crushed red pepper flakes
1 package (8 ounces) cream cheese, cubed
8 ounces fresh Mexican chorizo or bulk spicy pork sausage
1 package (32 ounces) frozen cubed hash brown potatoes, thawed
1 can (10-1/2 ounces) condensed cream of chicken soup, undiluted
Directions
Preheat oven to 375°F.
In a small skillet, cook Mexican chorizo over medium heat until cooked through, breaking into crumbles, 5-7 minutes then drain.

 

Transfer to a large bowl. Stir in the hash browns, soup, cheese, onion, peppers, and pepper flakes.

 

Transfer to a greased 13×9-in. baking dish. Sprinkle with panko breadcrumbs.
Bake, uncovered, until golden brown and bubbly for 40-45 minutes.

 

Sprinkle with parsley and cilantro before serving.
Order Chorizo Online from Chorizo De San Manuel!
Need some cooking inspiration? Try:
Follow Us Online
Show us some of your favorite recipes with our delicious chorizo on TikTok, Instagram and Facebook!