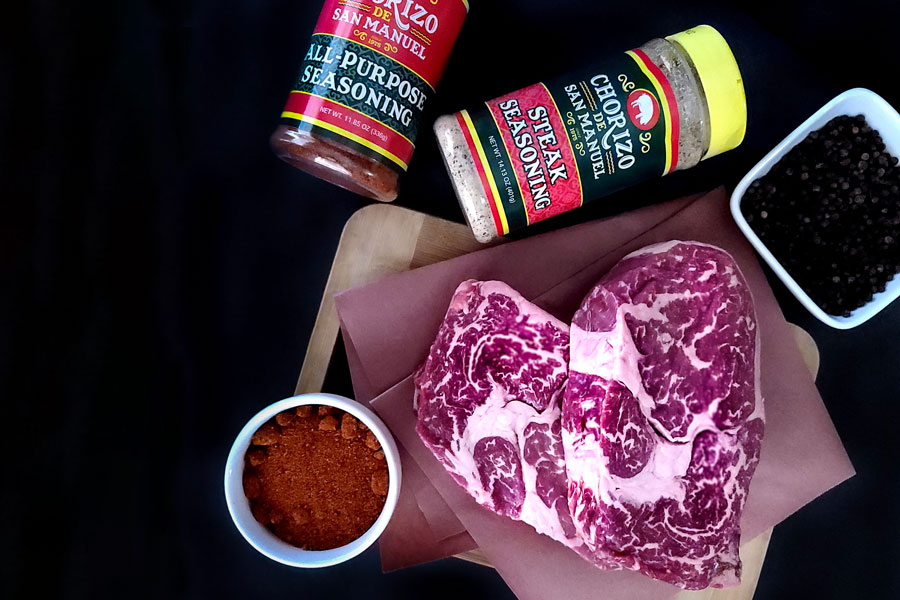 17 Aug

5 Prime Steak Secrets to Bring the Steakhouse Experience Home

Want to recreate restaurant-style prime steak secrets in the comfort of your own home? We got you covered! The trick to a fine-tasting steak is doable with the right technique and patience! Learn how to get the most tender, succulent, and flavorful steaks that hit just the right amount of steakhouse goodness!
Check out our Prime Steaks
Get amazing and delicious cuts delivered to your door in a flash! You can buy amazing cuts such as the following:
●     Tomahawk
Tip 1 Prep Ahead
Prep work in the kitchen can take your prime steak to restaurant-level quality! Before cooking, try the following:
● Set your steaks out to room temperature before cooking.
● Choose between cooking with butter, neutral oil, or robust oil.
● Pat-dry your steak using salt, pepper, or our Steak Seasoning before cooking.
Tip 2 Preheat your Cast-iron Skillet
Use a cast iron skillet on your stovetop to cook your steak! But before you even begin the cooking process, it's important to light up your stove top and allow the pan to preheat, creating a nice heated surface for your steak to cook evenly. Other alternatives to cast-iron cooking are:
● Oven
● Grilling
● Sous vide
● Frying pan
Tip 3 Seasoning Prime Steak
You can choose a savory flavor while your steaks are at room temperature. This can include:
Herbs
Classic salt and pepper
Citrus, spicy, or milk marinades
When it comes to flavor, you can opt for smokiness, sweet, or spicy. You can always season them with the standard salt and pepper, but a seasoned dry rub or a marinade is always welcome!
Tip 4 Choose Your Base Flavor
Chefs can agree; butter is magic! Butter can absorb and retain moisture and crusts perfectly on seared steak. However, other alternatives (cold-pressed olive oil, such as extra virgin olive oil or cooking oil) exist. However, sticking with butter is best if you want that restaurant-quality flavor.
Tip 5 Cook Like a Pro
Do you prefer your steak medium rare or well done? Whichever team you support, knowing how to cook your steak is important. Use a cooking thermometer to reach these temperatures:
● Rare – 120 °F
● Medium – 140 °F
● Medium Rare – 130 °F
● Medium Well – 150 °F
● Well done – 160 °F
Find a Recipe!
Need a hand in finding the right recipe to cook your steakhouse steaks with? Say no more!
Here's a recipe to follow to create the ideal and perfect steakhouse steak:
Order Steaks Online
Check out our entire selection of:
Prime Steak Secrets
Always wanted to eat the best of your steakhouse favorites right in your own home? Our prime steaks can be delivered straight to your door. Order steaks online and get cooking! Contact us if you have any shipping questions.