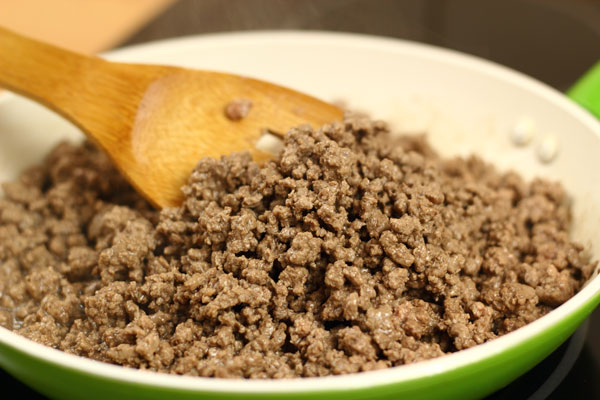 20 Mar

4 Creative Ways to Cook Our Savory Prime Beef Products

What better way to experiment with cooking than with our prime beef products? Cooking can help you engage in fun and creative ways to make delicious dishes for yourself and your loved ones! Use these four cooking methods for our Ground Beef from the comfort of your kitchen.
Stuff our Prime Beef Products
Our ground beef is perfect to stuff in vegetables and other ingredients. For the following recipes, simply substitute with our ground beef:

Crumble It
It's easy to crumble up our ground beef and enjoy in:
Roll It
You can use this method and serve it as a fun appetizer for any party or an addition to any pasta recipe. Try these recipes:
Smash our Prime Beef Product
Smashing is the meatiest and most fun way to use our ground beef. It can also be useful if you want a thinner beef patty! Try these ground beef recipes that are perfect for a fulfilling dinner:
Try All of our Prime Beef Products Today!
Our chorizo shop offers a variety of prime beef products that are supremely better than some grocery store options. Try our ground beef and:
Order our Prime Beef Products and Get Cooking!
We hope you have fun cooking our ground beef—order chorizo products online today. Be sure to send us a message online if you have any questions about our shipping: use #bestchorizobrand and #chorizodesanmanuel on Facebook and Instagram.