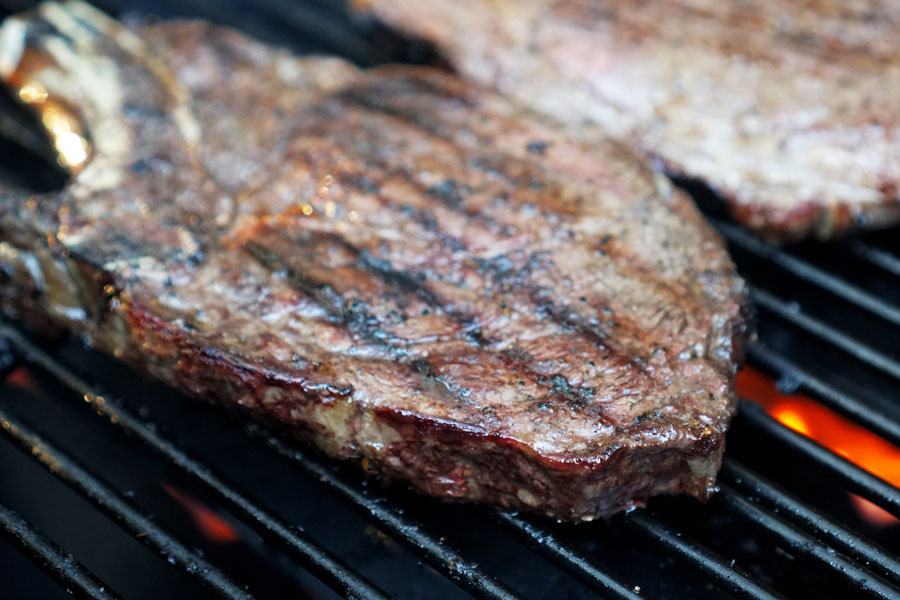 07 Dec 3 Smoking Methods to Grill Prime Steaks Like a Pro
There are several ways to grill prime steaks, but one of the most loved ways is the smoking method. Smoking typically involves slowly cooking meat in an enclosed pit while the embers from your favorite wood, charcoal, etc., crisp your food. Try these three smoking techniques to grill like a pro!
Choose Your Prime or Choice Steak
You can smoke any steak, however you'll love using thick cuts with an ample amount of fat. The fat renders down during the process, leaving behind tender meat that is full of flavor. Try cooking:
Charcoal Kettle Grills
You can essentially use a charcoal grill as a smoker. It's easy and simple, and very effective! Just use wood chips or wood chunks and place your meats then done! Using smokey-flavored spices can also do the trick if you don't have a smoker or grill on hand. Use herbed spices like our signature All Purpose Seasoning.
Gas Grills
For gas grills you can make an aluminum foil pocket with holes on the top and put in some wood chips inside to create that smoked effect when using your grill. Once you let the smoke settle in, get your meats close to the foil pouch and top them both with a lid. 
Wood Planks
Cooking your meats on a wooden plank is also another effective way to bring out the nice smokey flavors from the wood. Whether it's on top of a campfire or grill, this is also another effective way to smoke your meat. 
Grab a Gift Box this Holiday Season 
Chorizo De San Manuel has everything you'd need for the holidays including our gift boxes. Featuring a variety of your favorite cuts, choose yours and enjoy a pack of Mexican chorizo as well. Check out our:
Order Prime Steaks Online
Shop our prime and choice cuts online, and find even more recipe and cooking ideas online, Facebook, or Instagram.