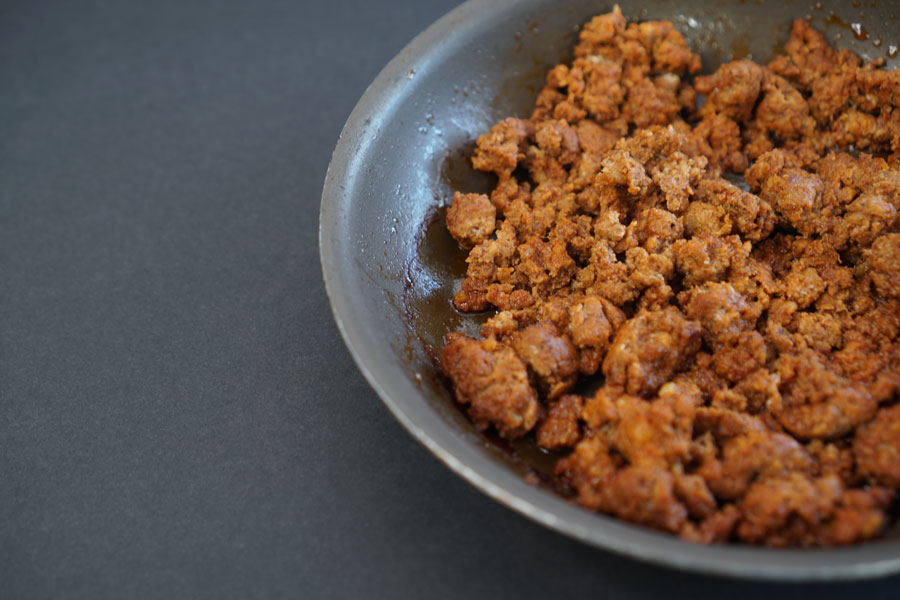 14 Apr

3 Ways Mexican Chorizo Adds Bold Flavor to Your Meals

There are many ways to enjoy our Mexican chorizo with your family! You can pan-fry, bake, or air-fry it. Try out the following cooking methods with our four types of chorizo – pork chorizo, chicken chorizo, beef chorizo, and Chorizo San Luis. Use these recipes the next time you are hungry!
Pan-Fry Mexican Chorizo on Your Stovetop
One of the easiest ways to cook chorizo is by pan-frying it alongside delicious ingredients. Recipes that require you to pan-fry chorizo include:

Bake Mexican Chorizo in the Oven
One of the easiest ways to cook your chorizo is by baking it in the oven and allowing the flavors to blend. Try baking your chorizo in these three unique ways:
Beef Chorizo Pie

– This unique recipe uses our beef chorizo with potatoes, carrots, and spices!

Chorizo-Stuffed Peppers

– This recipe requires you to stuff bell peppers with pork chorizo, beans, corn, and cheese.

Oven-baked Chorizo Taquitos

– This simple recipe requires you to simply bake it in the oven with queso asadero for up to fifteen minutes.
Don't Forget to Air-Fry
Air-frying is trending, so don't miss out and air-fry our chorizo using the following recipes:
Air-Fried Back-Wrapped Chorizo Balls

– This recipe only uses two ingredients: chorizo wrapped in bacon!
Chorizo and Shrimp Pasta – This recipe requires you to air-fry your chorizo and add it to the shrimp and pasta.

Chorizo Egg Muffin Recipe

– This recipe is a breakfast recipe for days when you are on the go; filled with bell peppers, eggs, and cheese in muffin cups.
Buy Mexican Chorizo Today
Get creative in your kitchen with the best chorizo brand, and be sure to order chorizo online today! Be sure to send us a message online if you have any questions about our nationwide shipping. Tag us online cooking chorizo: use #chorizodesanmanuel and #bestchorizobrand on Facebook and Instagram.