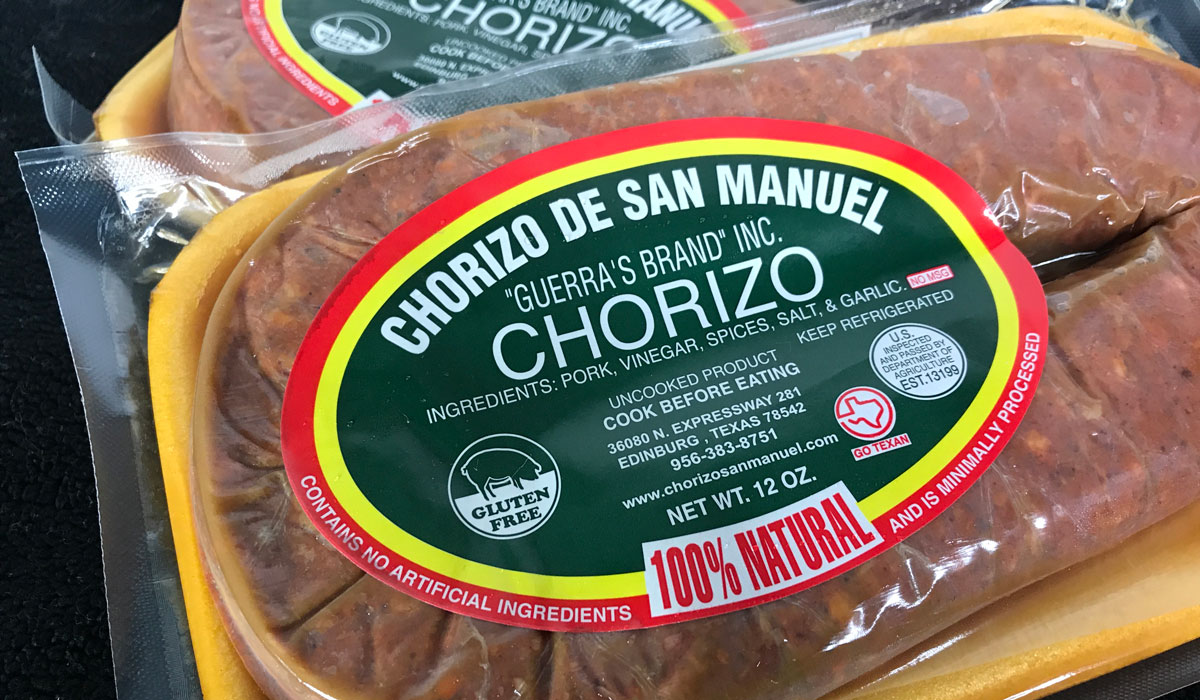 14 May

2 Chorizo Facts About Our Natural Mouth-Watering Brand!

Since 1975, we have sold high-quality meats that have made us a household name! Our top priority has always been to provide our customers with the best choices of chorizo and quality cuts of meat. In this piece, we'd like to go over how we emphasize the importance of providing natural ingredients to create savory flavors!

The Importance of Natural Ingredients 
We believe that the best meat products are made without artificial ingredients, colors, flavors, preservatives, or additives. This gives our customers meat options that are packed with natural and unforgettable flavors. We only use the highest-grade cuts of pork, beef, and chicken, but just as important are the ingredients we leave out of our products.
How Our Chorizo is Prepared
When we make our products, we make sure to remove large chunks of fat. It's then ground up and mixed with only natural ingredients, including black peppercorns, garlic, a combination of chilies, and other fresh spices.
Our meat is then placed in natural pork casings in pre-arranged, 12-ounce equal sizes. These links are then placed on Styrofoam trays with an absorbent dry-lock pad before being vacuum-sealed. This process helps increase the shelf life to 50 to 60 days.
Our process only utilizes the highest-grade pork, beef, chicken, and spices, making our brand better-tasting than other brands that use preservatives, additives, and fillers. We are locally owned and proudly print "100% Natural" on our packages.
Try Our Chorizo Today!
Our reputation has been built on providing only the best, naturally flavored meats. If you haven't had a chance to try our products, then you can find them at H-E-B, Walmart, Costco, and other grocery chains across Texas! Plus, if you're unable to find our products in stores, then order them from our online shop!