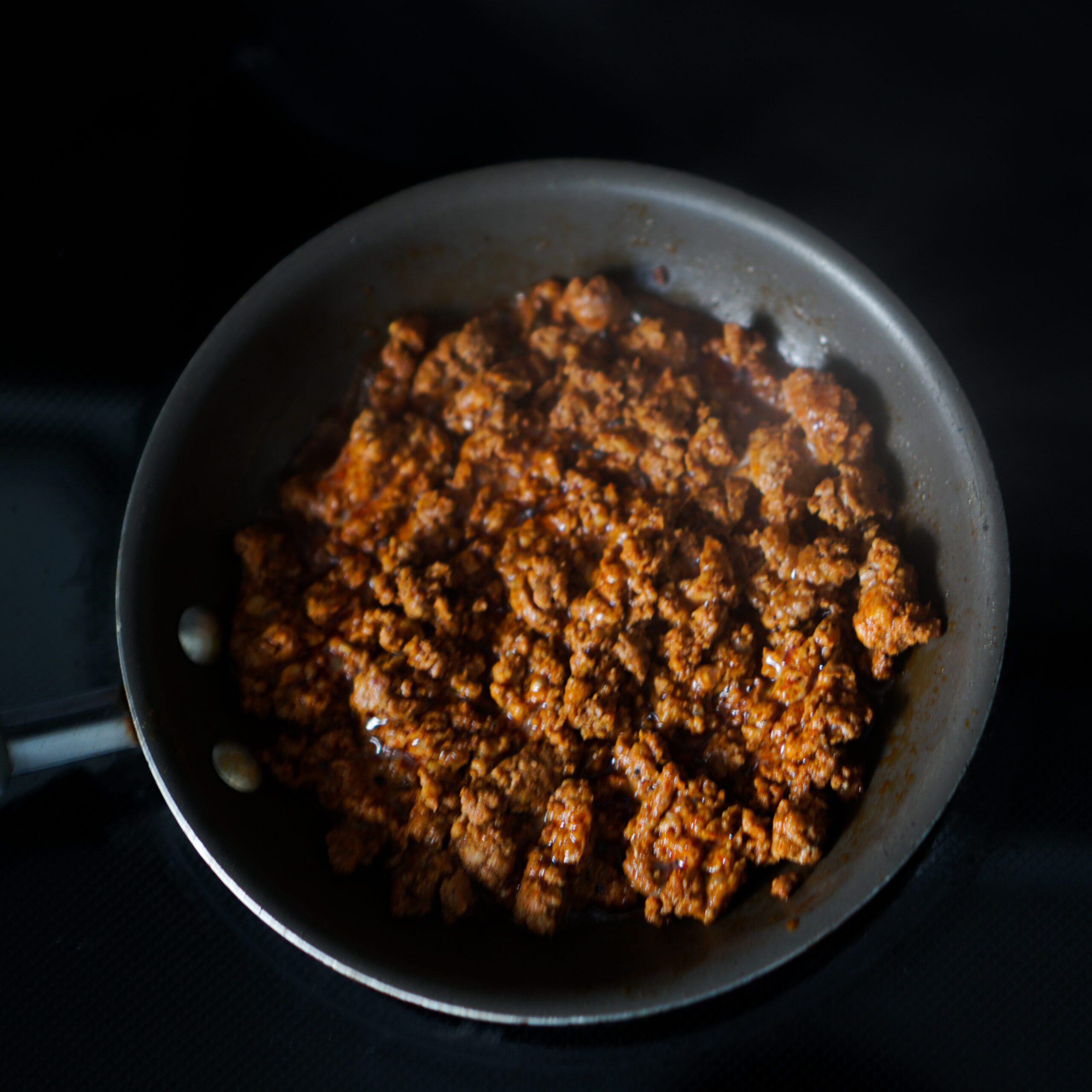 20 Mar

Make Dinnertime Special With Texas Brand Chorizo!

Our Texas brand chorizo has an authentic flavor that locals in South Texas love. If you have never tried Chorizo de San Manuel chorizo you are definitely missing out. With a rich history and richer flavor, this chorizo can be added to anything, even cheesy chorizo pasta! We want to say thank you to the creator from 30 Minutes Meals for this recipe.
Total Time
30 mins
Yields
4 servings
Ingredients
1 onion diced
1 cup water
1 cup tomato sauce
4 cloves garlic minced
1 red bell pepper diced
1/4 teaspoon black pepper
1/2 teaspoon salt or to taste
1/2 pound large shells pasta
2 tablespoons taco seasoning
1 pound ground chorizo sausage
1 cup cheddar cheese shredded
Garnish:
Crushed tortilla chips
Chopped cilantro
Shredded cheddar cheese
Sour cream
Directions
Cook the pasta accordingly.
Place a large pan over medium-high heat and add oil.
Once sizzling, add chorizo sausage and brown while breaking it with a spoon.
Drain the fat.
Add onion, garlic, bell pepper and cook for 2-3 minutes.
Add taco seasoning and 1 cup of water, stir and cook until water is gone.
Add tomato sauce and the pasta into the pot.
Stir and add salt and pepper to taste.
Serve immediately with crunchy tortilla chips, sour cream, cilantro, or cheese on top.
Try Our Different Texas Brand Chorizo
Try our different Texas brand chorizo flavors:
Order Chorizo Online
Our Texas brand chorizo makes every meal pop! Find inspiration for your next meal with our chorizo recipes. Then order chorizo online, and send us a message if you have any questions about our online ordering. Tag us on Instagram and Facebook.