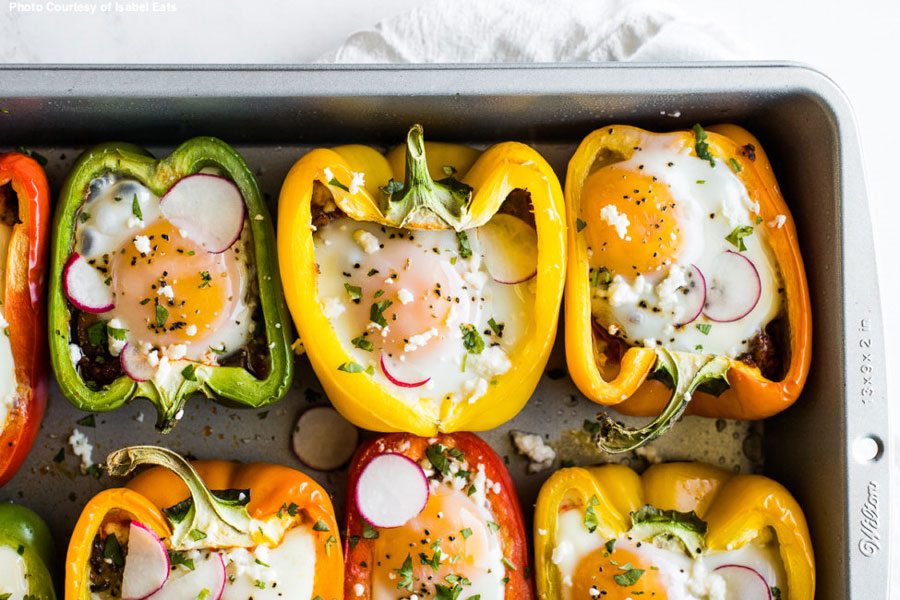 27 Aug

7 Savory Chorizo and Steak Recipes to Prepare on Labor Day Weekend!

Labor Day is right around the corner, and that means it's the unofficial end of summer! Celebrate the holiday weekend with seven delicious chorizo and steak recipes featuring our prime beef products and the best chorizo in Texas!
Chorizo-Stuffed Bell Peppers
Kickoff the morning with a breakfast loaded with chorizo, veggies, and flavor. This chorizo-stuffed bell pepper recipe combines our authentic Mexican chorizo with eggs, onions, and mushrooms, and stuffs it all in bell peppers. Plus, any leftovers can be reheated for a daytime snack!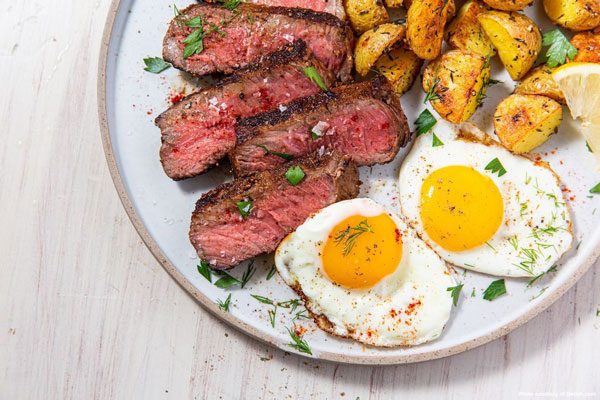 Prime NY Strip Steak and Eggs
Get ready for this mouthwatering and truly filling steak and eggs recipe made with our prime New York strip steak. Here are some tips on how to cook or grill your steak.
Prime Ribeye Steak Salad
If you're looking for lunch on the lighter side without sacrificing flavor, then try this prime ribeye steak salad made with balsamic vinaigrette. If you want to bring out the flavor of the steak, then try our steak seasoning made with all-natural ingredients.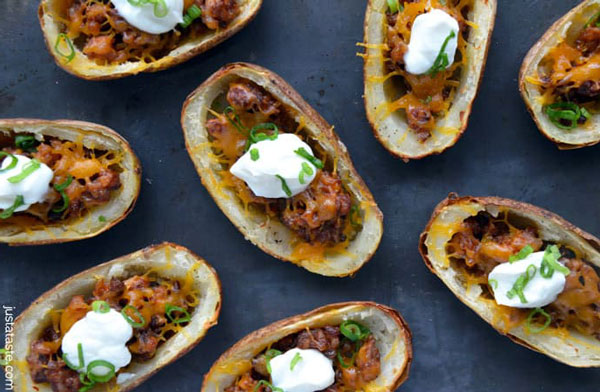 Chorizo and Cheddar Potato Skins
Forget the trip to the diner and make this restaurant favorite at home! These chorizo and cheddar potato skins are perfect for an appetizer or pregame party.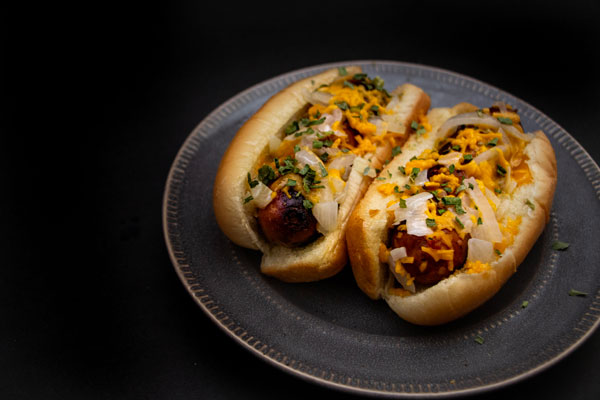 Cilantro Sausage Dogs
Forget regular hot dogs and try these cilantro sausage dogs! These dogs are just like the ones served at carnivals past. Kick up the spiciness and add our jalapeno and cheese sausages instead!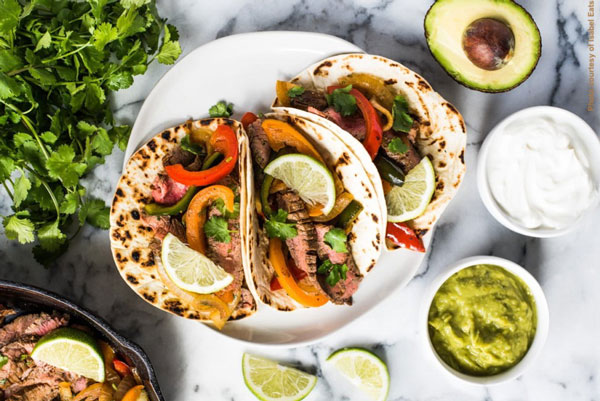 Marinated Beef Fajita Tacos
It's not a barbecue in Texas until the fajitas hit the grill! This recipe is incredible thanks to our marinated fajitas that have a heavenly taste. If you prefer chicken, then we offer marinated chicken fajitas.
Prime Beef Kabobs
Prime beef on a skewer sounds great, doesn't it? Beef kabobs are one of our favorites for the grill, and this recipe will take you step-by-step on how to make this classic!
Buy Chorizo Online Today!
Make your holiday weekend meals memorable with Chorizo de San Manuel! Contact us today to buy chorizo or our prime beef products online or to schedule a curbside pickup!