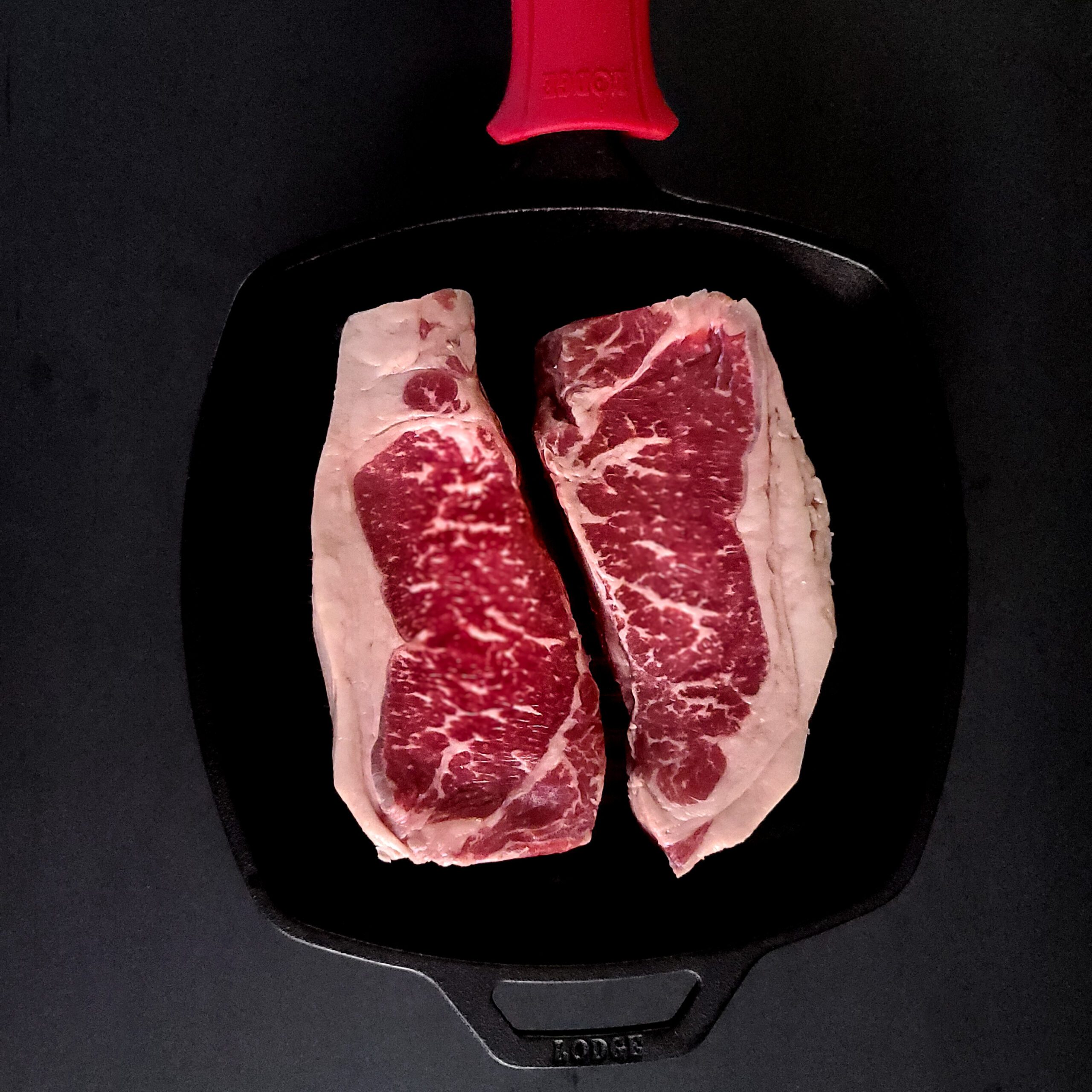 22 Dec

Enjoy the Best Prime Steaks: Cooking a Prime New York Strip

There are many ways to cook our Chorizo De San Manuel NY Strip Steak for your friends and family! While many people argue they know the best way to cook up a NY Strip Steak, we present several tips from Michelin star chefs that will take your cooking skills to the next level!

Characteristics of a Prime New York Strip
A few characteristics to keep in mind about a NY Strip Steak:
It is a cut from the short loin
The cut is located behind the ribs
The NY Strip Steak has a high amount of fat marbling
Try Bobby Flay's Tips
According to Food Network star Bobby Flay, a NY Strip Steak is perfectly paired with a horseradish mint glaze. Try Flay's top prime NY Strip steak tips:
Sear steak on a blazing hot pan with canola oil.
Season with ground black pepper, ancho chile powder, and salt.
Brush your steak right after with a glaze made from horseradish, honey, dijon mustard, and fresh mint
Try his tips with this recipe!
Eat Like Gordon Ramsey
Gordon Ramsey uses his signature steak seasoning alongside a flavorful BBQ sauce and cognac to flambés the steak! Try these master-cook tips. Here are a few ways Ramsey prefers to cook his prime NY Strip steak:
Try Our NY Strip Steak
Browse the rest of our prime beef products, including prime ribeye and the best beef fajitas! Read our best steak and chorizo recipes! Reach out to us online if you have any questions.
Tag Us Online!
Cook up your very own Chorizo De San Manuel prime NY Strip and tag us on Instagram, Facebook, and Twitter! Use #mexican and #bestchorizobrand so we can see you.