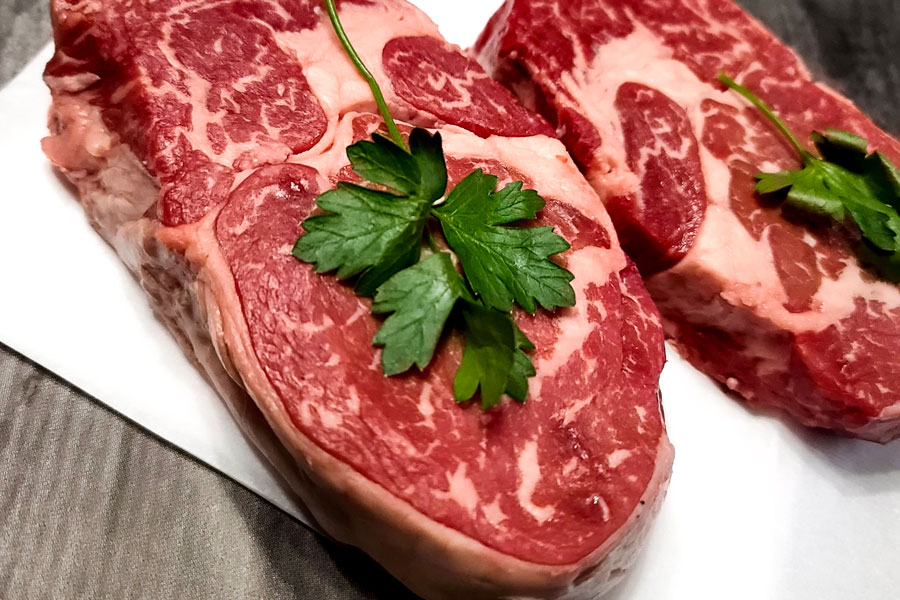 26 Mar

3 Prime Steaks Tips to Master While Cooking a Large Steak Dinner!

For the first time in a long time, you may very well be hosting a few friends and family for dinner again! Our prime steaks are just the thing to serve! The pandemic has made spending quality time with special people difficult, but it's important to know that the good times will be happening again, and when they do, make sure that one of our prime steaks, such as our signature Prime ribeye, is on the menu for your next get-together! Here are some tips on how to make your large steak dinner a successful one. 
Start the Evening with Appetizers!
When your guests arrive, they'll definitely be hungry. Keep their hunger at bay before the main feast with one of our chorizo recipes: crispy chorizo deviled eggs! These bite-sized treats are full of flavor and easy to make.  

Offer Options Other Than Prime Steaks
When it comes to food, you can't please everyone, so what's the next best thing? 
Providing options! 
If your guests aren't in the mood for prime steaks, then we have several recipes that they'll enjoy. Our spicy chorizo rice is an excellent choice to pair with any main course. If your guests love some spiciness, try our chorizo-stuffed bell peppers recipe that's a modern twist on a southwest classic.
Buy Prime Steaks in Bulk
Buying in bulk saves money, and with steaks, it's no different. An eight-ounce steak per guest is a good way to go. You can purchase one of our steak gift boxes that features prime steaks, jalapeno and cheese or cilantro sausages, seasoning, and the best chorizo available. 
Right-to-Your-Door Service
We have the quality steaks you deserve, and the best thing is that you won't have to leave home to get them! Order steaks online and we'll ship all products nationwide overnight or with two-day delivery. Contact Chorizo de San Manuel today for more info about our products and shipping options.