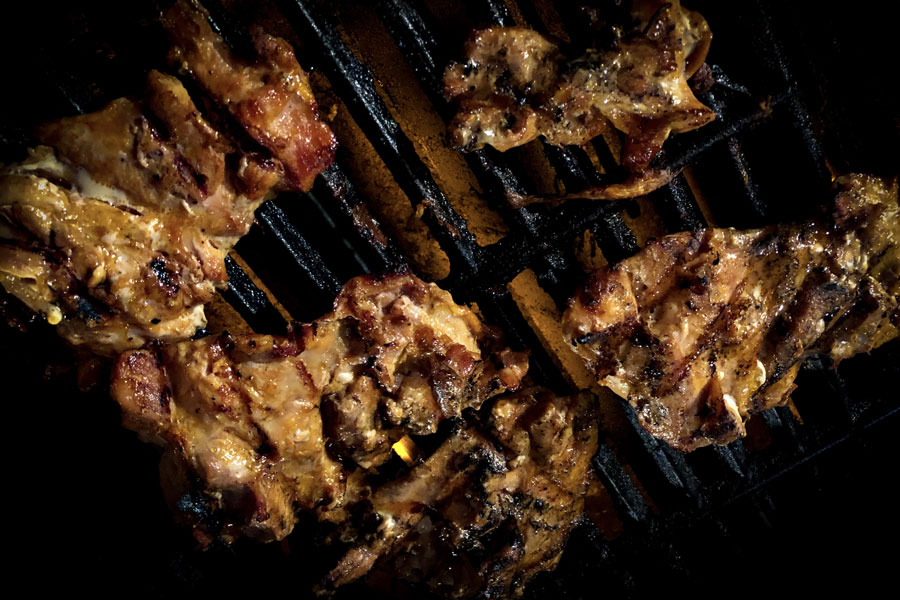 28 Jun

7 Secrets to Restaurant Style Fajitas

Do you salivate at restaurants when other people order sizzling skillets piled with meat? You can get the same effect at home with our marinated fajitas. If you want to impress your family this summer then follow these amazing tips provided by Chorizo De San Manuel to make delicious restaurant style fajitas! 
Tex-Mex Cuisine
Fajitas, are referred to as Tex-Mex cuisine, which is originally known as the skirt steak or the stripped grilled meat. Cooking your restaurant style fajitas solely depends on your preferred cooking method but it is basically cooked on the grill, stovetop, or oven.
What Veggies Go Well with our Beef?
Generally, the best kinds of veggies to serve with fajitas would have to be: 
Onions

 

Avocado
Red, green, orange, and yellow bell peppers
What Types Do We Sell?
Our marinades are always made with the best ingredients that are ready to go on your grill. We understand just how much time and effort is put into making the best meal, so we have our exclusive recipe of marinades that will balance the flavors. We typically serve marinated beef fajitas and marinated chicken fajitas.
What Makes Them Sizzle?
You can generally make yours sizzle by adding liquids to your pan, grill or sheet tray. Liquids include: 
What is the Difference Between Beef and Chicken Fajitas?
Marinated Beef fajitas have a tender and fatty beefy taste and are more common for most cookouts. Beef fajitas tend to absorb more flavors when marinated and will cook much more quickly. While chicken fajitas are leaner and have less fat than beef fajitas. Marinated Chicken fajitas also absorb and release the flavors well when cooked. 
Restaurant Style Fajitas
To cook, you sear the chicken cutlets on a hot cast iron pan, or you could also use a hot grill. After letting them rest for a few minutes, slice them across the grain of the meat. Cook them with peppers and onions in the same pan while the meat is resting.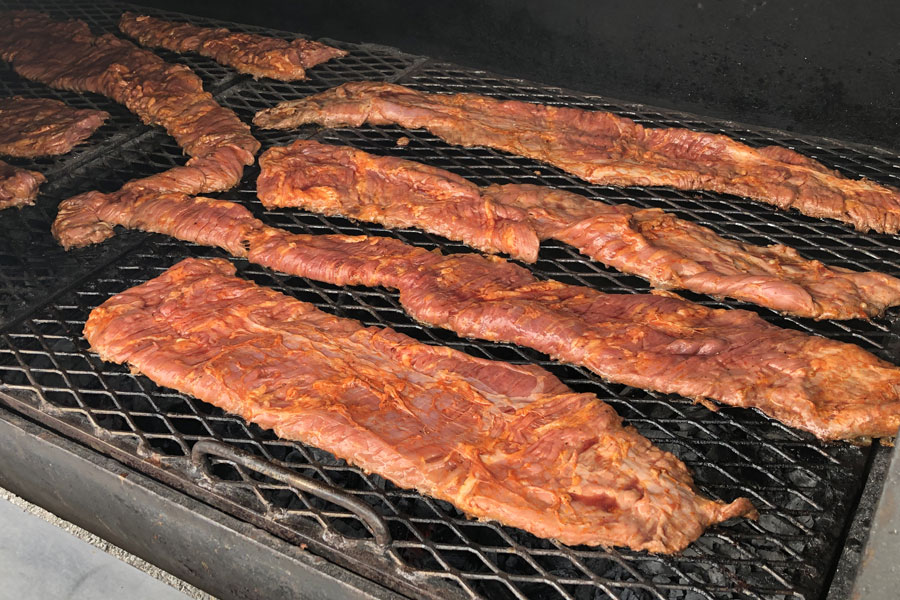 How Many Pounds of Skirt Steak are Needed To Make Fajita?
A skirt steak weighs similar to a flank steak at about 1 – 2 lbs each. At the recommended ½ pound per person, a 2 lb skirt steak can feed 4 people. Skirt steaks are quicker to cook than flank steak, only taking about 3 minutes per side.
What is the Difference Between Fajita and Stir Fry?
A fajita is a term found in Tex-Mex cuisine commonly referring to any grilled meat served on a flour or corn tortilla. Stir-frying is an umbrella term used to describe two Chinese cooking techniques for preparing food in a wok. The two techniques differ in their speed of execution, the amount of heat used, and the amount of tossing done to cook the food in the wok.
Order Prime Beef Products
Our meat boxes make your party, gathering, or summer barbeque successful! These special meat boxes come with different meats and seasonings that will surely leave you and your guests amazed and impressed. Not only do they come with the best meat cuts, but all meat boxes come with the following:
Prime beef products

 

Cilantro and Jalapeño & Cheese Sausages
Chorizo de San Manuel Steak & All-Purpose Seasonings
Check Out Our Available Products on Our Website!
Got more questions? We got you covered! Contact us online and order Mexican chorizo, or prime steak from us, and try a few recipes.