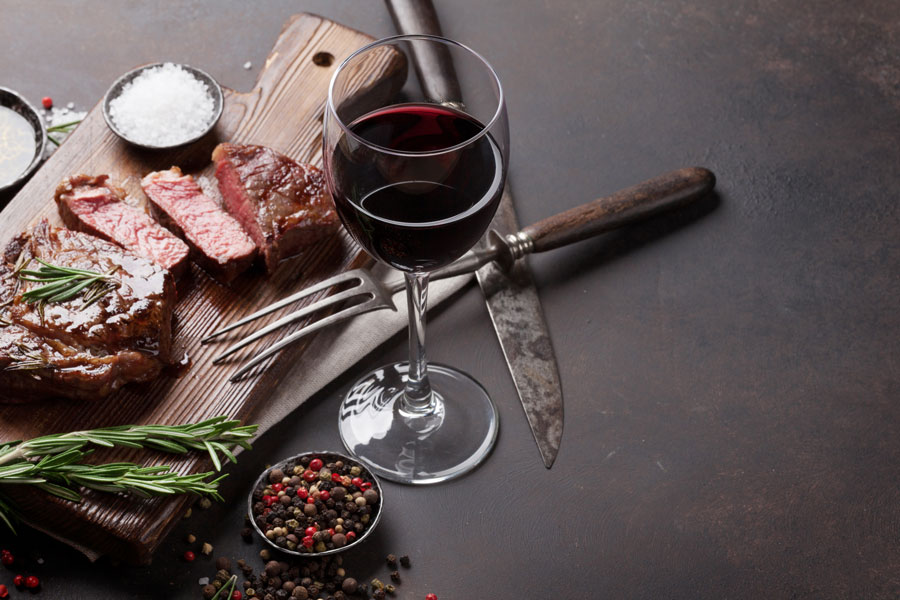 25 Aug

The Best Prime Steaks and Drinks Combos for Summer

Are you a wine connoisseur or a simple wine enjoyer that needs help pairing your dishes? We got you covered! Find out what makes the best combinations of steak and drinks, and stay in the know of what drinks pair well with steaks at home with just a few easy tips and tricks to go by!

Check out these amazing tips and tricks that will help you pair your drinks and food like a pro!
Wine, Beer, and Steaks
Although grilled steak and beer is a standard, there are plenty of options depending on your cut of steak and the dish itself. It's important to pair your steak and the heaviness of the dish. Here are a few tips to follow when pairing drinks and steak:
● Choose a beer or wine that will complement or contrast the dish.
● Based on the heaviness of the dish, choose a drink that will best suit the dish accordingly.
● certain levels of wines and beers are categorized based on their lightness to their heaviness; for example, if choosing a light beer, it's best to choose a light wine.
Choosing Your Beer
Light
● Beers – lager, pilsener, dark lager, golden ale
● Wines – pinot grigio, white zinfandel, riesling
● Often paired with salads, chicken, spicy pizzas, nachos, and pasta
Medium
● Beers – amber ale, lager, red ale, pale ale, doppelbock, bock, steam, ESB, IPA
● Wines – Merlot, shiraz, pinot noirs, light chardonnays
● Often paired with burgers, meat pizzas, dried meats, mushrooms, seafood
Heavier
● Beers – porters, stouts, barleywines
● Wines – cabernet, chardonnay, varietal blends
● Often paired with steak, beef, sausages, casseroles
Steaks and Drinks, Which Ones Are Best?
Although it's usually up to your preferences, it doesn't hurt to experiment with which steaks and drinks pair well together. Here are some recommendations you should try next BBQ.
Ribeye Steaks 
Beer: American IPA
Wine: Malbec Wine
New York Strip
Beer: Amber ale
Wine: Cabernet Wine
Tenderloin Steaks
Beer: Any IPA
Wine: Merlot Wine
Order Steak Online
Chorizo De San Manuel is dedicated to bringing the best meat cuts to all who crave it! Therefore, it has the best cuts. Order steak online and contact us if you have any shipping questions.
Perfect Pairings with Prime Steaks and Drinks
Check out all kinds of recipes on our Instagram and Facebook on the Chorizo De Manuel website!