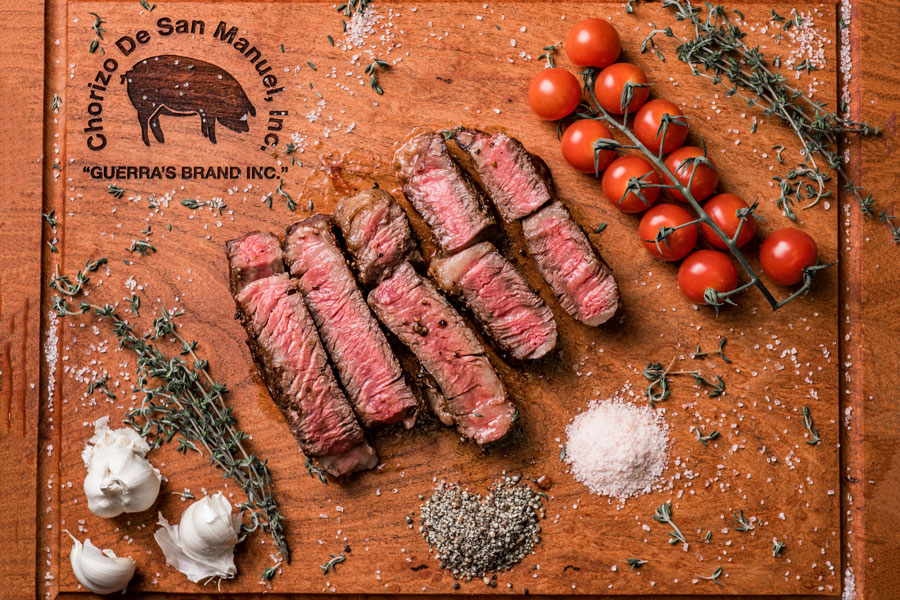 19 Oct Pairing Beers with the Best Steaks!
There is nothing more enticing than having a beautifully well-made steak for dinner. However, what better way to wash down your delicious steaks than with an ice-cold beer? It's plain to see just how well these two dinner items go well together, and there are a few reasons why it's a match made in heaven. In addition, here are a few examples of the best steaks that can be paired with the best beers!
Steak and Beer 101
The main reason why steak and beer are usually paired off together is actually not as complicated as you might think. In fact, they indeed complement each other much more than you realize! The main particular reasons, however, are usually because :
Beer is cold and refreshing and can give you a relaxed feeling as you eat
The tastes complement each other with beer bringing out the best flavors in the steak
Beer can cleanse your palate through natural carbonation
With that in mind, you can understand more or less just how well beer and steak can be paired off. Some examples include :
Smoked Porter with Steakburgers
Steakburgers are an example of staple barbecue food. Steakburgers are generally made with beef and have a nice and juicy flavor. Along with a smoked porter, you can best bring out the smokiness of the steakburger and have one non-overpowering savory meal altogether! 
Pale Ale with Top Sirloin
Top sirloin is a thicker steak, and generally not as tender as other steaks. Although it is full of flavor and can be cooked on a stove or grill, it can be served with a pale ale beer. Pale ale is a lighter beer and has a fruity flavor that can pair well with a top sirloin steak. 
Amber Ale with Prime Rib
Amber ale is typically a beer that is often cooked with prime rib or short ribs. It makes it a great choice for marinating and creating homemade barbeque sauces due to its sweet, and rich flavor. Moreover, drinking this particular beer with prime rib makes it an excellent choice and can give a unique taste when pairing it with your steak. 
India Pale Ale with Ribeye
India pale ale is one of the best options for ribeye steak. India pale ale has a slight bitterness that can mend together with the fat of the ribeye, making it a wonderful combination for your meal! India pale ale is also another type of beer that can be used for marinating and sauces and can pair very well with this steak in particular. 
Light Lager with Filet Mignon
Although many will recommend wine when choosing a filet mignon, its taste isn't secluded to just wine. Filet mignon is a type of steak that has very subtle flavors, so picking a particular drink to pair with it isn't all that tricky. Generally, a lighter lager can do just the trick, and have less alcohol content than most beers, bringing out the best of the flavors.

The Best Steaks with Chorizo De San Manuel!
What better way to test out your beers than by purchasing some steak with Chorizo De San Manuel! Chorizo De San Manuel has been providing the Rio grand valley with high-quality meat and a unique selection of beef products. From ground beef to high-grade chorizo, Chorizo De San Manuel has it all! Choose from a selection of excellent prime-cut meats, as well as their meat package bundles, which include a variety of meat cuts at reasonable prices! Some examples of their meat products include :
Tender Beef Short Ribs
Prime Brisket
Ground beef
Pre-made ready-to-grill burger patties
Ribeye or Prime Rib steaks
Porterhouse steaks
Cut tenderloin
Cowboy Steaks
Save time and money by purchasing their bountiful meat gift boxes! These gift boxes are packed with all kinds of meat cuts along with their signature chorizo and a few of their flavorful sausages! 
Check out more about Chorizo De San Manuel products here!
Need More Meat? Shop At Chorizo De San Manuel Online!
If you want to know more about our meat products then check out the Chorizo De San Manuel website for more information on your favorite meat cuts and other meat products! Check out all kinds of recipes on our Instagram and on the Chorizo De Manuel website here!