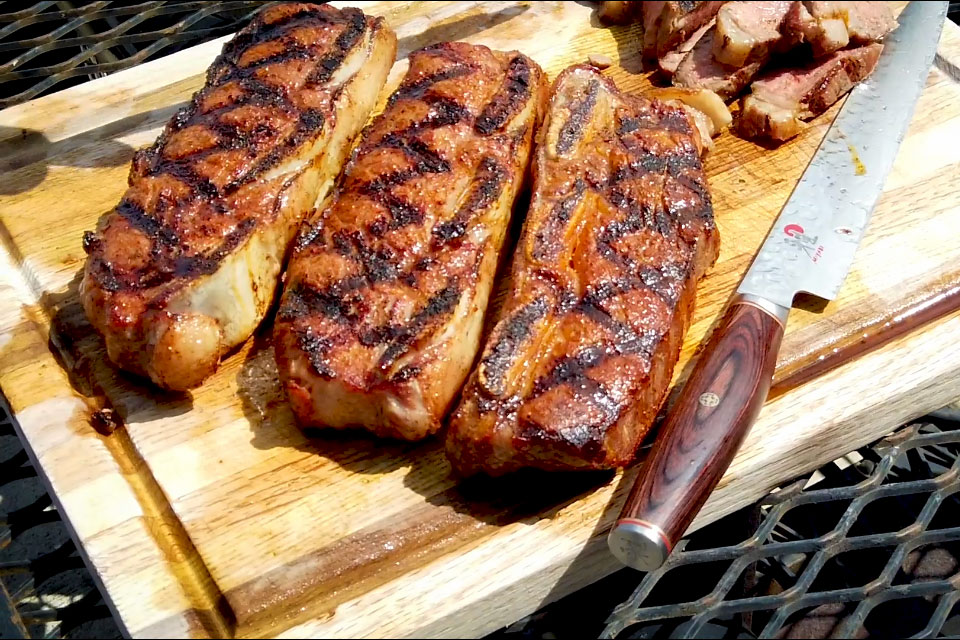 15 Apr

Order Steaks Online and Learn 3 Differences Cooking With Propane vs. Natural Gas

If you looked through our shop to order steaks online because you plan on barbecuing for the first time soon, then you might be wondering how to go about grilling. Should you use, a propane grill or a natural gas grill? At Chorizo de San Manuel, we're grilling experts and know the differences between using propane and natural gas. Read on for more information on the two methods below.   

Order Steaks Online and try Propane Grilling
Propane grills tend to be more popular than natural gas grills. Here are a few reasons why:
Propane tanks are much more available.

 

Most propane grills have indirect heat and multi-zone cooking options.
Propane grills aren't required to be hooked up to your home, unlike natural gas grills.

 
Order Steaks Online and try Natural Gas Grilling
Barbecuing with natural gas gets the job done, but remember:
If your home lacks a natural gas line for the grill, then use a connection kit.
The hose needs to be at least 10 feet long.
Natural gas can be used with a propane grill as long as you switch out the burner tubes.
Order Steaks Online and Try Natural Gas and Propane vs. Wood-Burning
Both propane and natural gas grills work better than wood-burning grills. But unlike a wood-burning grill, gas and propane grills don't add any natural flavors to your meat. Keep this in mind when choosing how to cook your meats.  
Order Your Steaks Online Today!
Our marinated beef and chicken fajitas are packed with flavor, and our cilantro and jalapeño and cheese sausages perfectly complement any barbecue! Plus, you can order steaks already seasoned, too. Order our prime beef products now and have them shipped to your door with our nationwide shipping, or you can pick them up through curbside service. And to top it off, we're also the best chorizo brand! Contact us today to get started!