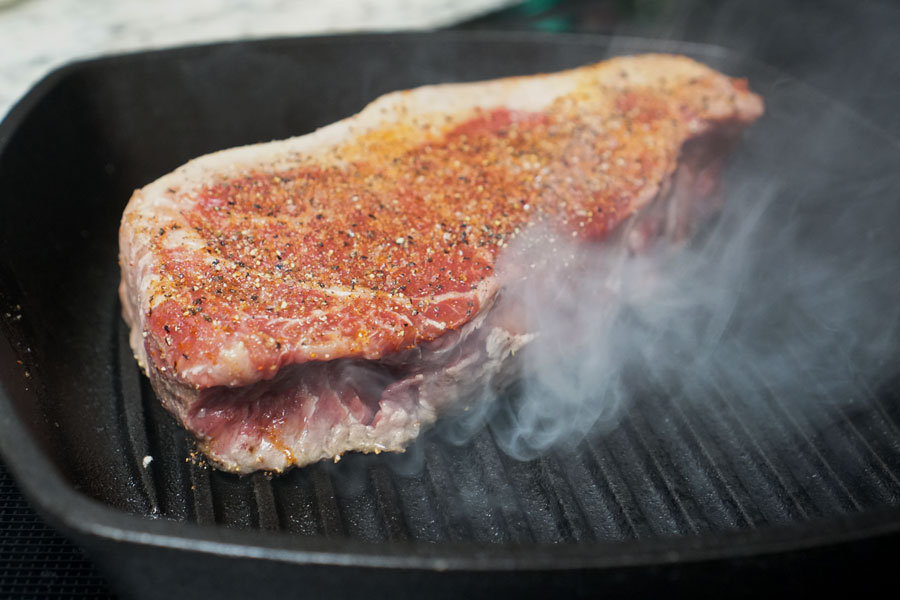 29 Nov

9 Tips on Cooking the Perfect NY Strip Prime Steak

The key to cooking and preparing a perfect New York strip steak isn't all that complicated! It's really about how you are cooking your prime steak. If you are still stuck on how to cook your NY strip prime vs. choice, read below a few tips to get you started.
What you Need to Know!
The NY strip steak is one of the most popular cuts that is referred to as a top loin steak. This steak is best for grilling, it has a:
Flavorful bite
Excellent texture
Cut from a similar area as T-bone steaks and tender filet mignon.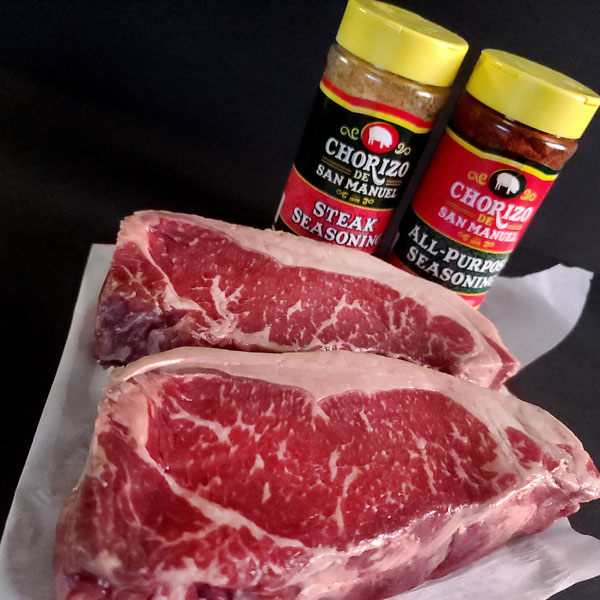 Before Cooking a NY Strip
Before cooking your steak, it's best to marinade or season your steak generously and allow it to sit on your refrigerator for 45 minutes or longer to let the flavor settle in. This will bring out the best flavors as well as create a unique collision of much broader flavors together when you cook your steak. You can also season with our signature seasonings.
Grilling NY Strip
When grilling be sure to:
Be sure to oil up the grill gates with oil

 
Preheat your grill to a medium-high setting
Don't forget to add-on onions, jalapeños, or corn to the grill.
Try NY strip steak on skewers too! The best way to create the perfect skewers is to:
Cut the steak in thin strips
Spread the strips into skewers
Sprinkle with salt and pepper
Transfer into a high-heat grill
Cook for 1-2 minutes, rotating every 1-2 minutes
Repeat until the steak is cooked to you desired doneness
Cooking Stovetop
Once you seasoned your steak to your liking, cooking on the stovetop provides a different textured compared to grilling, but it varies on several factors as well:
Preheat your skillet

 

Use oil or butter on your skillet to prevent your steaks from sticking
Sear the steak on both sides for 3-4 minutes
Cook till the desired doneness and serve!

 
Using an Oven
Cooking NY strip in the oven is not as complicated but it has its unique cooking methods as well. 
Leave the steak at room temperature for 45 minutes
Preheat the oven to 425 degrees Fahrenheit

 

Sear your steak on the stovetop for about 2-3 minutes, browning each of the sides
Place skillet in oven and cook until desired timing
Be sure to use a thermometer to check the steak's doneness based on the temperature, which is around 120-125 degrees for a medium-rare result

 
Check Out Our Prime Beef Products
Try other prime steaks you have always wanted to, and order stead online today! We sell:
Order Prime Steak Online
For more information on all our choice and prime steaks and prime beef products, order steak online. Find more chef-inspiration on Facebook and Instagram.