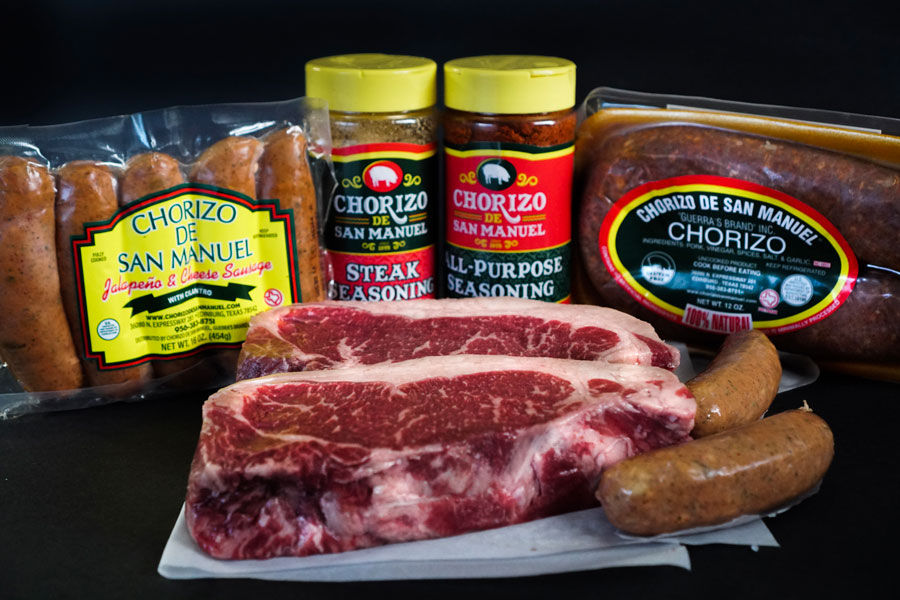 21 May

12 Prime Beef Products That You Should Grill on Memorial Day!

Summer is almost here, and it kicks off with Memorial Day weekend! This holiday is observed on the final Monday of May and remembers the brave men and women who gave their lives for our country. There are different ways to observe Memorial Day, and one includes barbecuing. If you've never tried our prime beef products before, then this special holiday serves as the perfect opportunity! 
Sausages and Beef Fajitas
Hamburgers are popular with barbecues. Luckily, we offer some excellent ground beef patties that you, your family, and your friends will love. If you'd like to try something different this year, then we proudly offer cilantro sausage and jalapeño and cheese sausage. 
Our marinated beef fajitas would also go great with our sausages! They're so tender and marinated so well that they'll melt in your mouth. These fajitas and juicy links are filled with bold flavors that are perfect for any barbecue!

Boxes With Prime Beef Products
We offer gift boxes that also feature different varieties of our prime beef products. The value you get from them is unbeatable! If you're grilling for a small group, then try our Hunter's Box that has:
If you're hosting a large gathering, then check out the El Rey Steak Box that includes:

Make Your Memorial Day With our Prime Beef Products
Make Memorial Day weekend an unforgettable one with a barbecue to remember! Contact us to place a pickup order or order steaks online with our nationwide shipping.