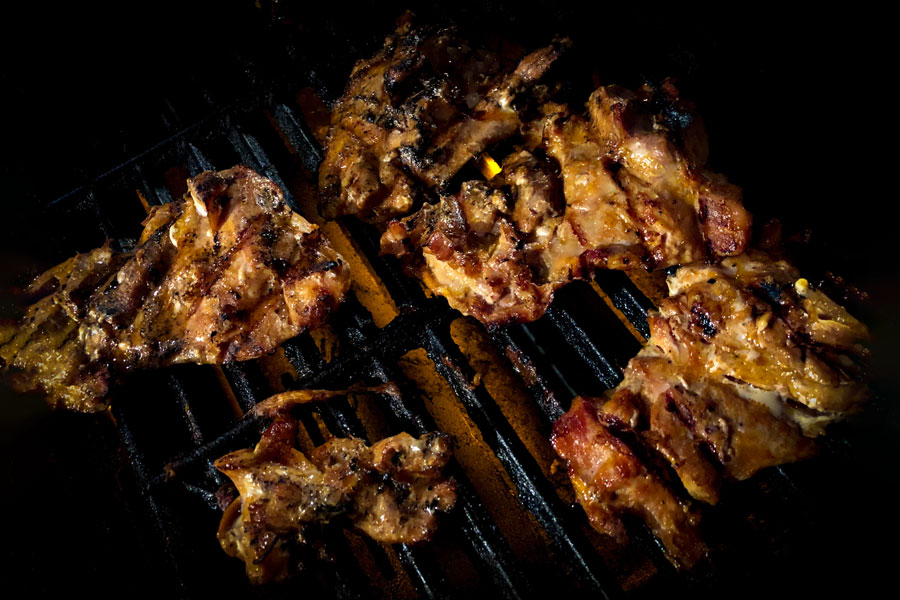 10 Aug

4 Grilling Tips for Fajitas on Charcoal

Need some tips on how to grill your fajitas to perfection? Chorizo de San Manuel has your covered! Check out these grilling tips for fajitas on charcoal!

Chorizo de San Manuel has plenty of products to satisfy your cravings, including our pre-marinated fajitas. These fajitas are prepared and pre-marinated to be used directly on the grill:

Show your cooking skills and impress your guests with these four grilling tips!
Tip 1 Cook Them Evenly
Fajitas are relatively easy to cook. If done correctly, you should be able to see the results of your fajitas right off the grill once everything is prepared. Before cooking your fajitas, you should always ensure that your meat is at room temperature before placing it on a grill; this will ensure that your fajitas will cook evenly and thoroughly.
Tip 2 Know How Long to Cook
One of the best tricks to cook or grill your fajitas to perfection is by the cooking time. Generally, fajitas take around 10 minutes to grill while flipping them a few times. Depending on your fajitas' thickness, the cooking process may take longer for the entire fajitas to cook correctly.
Tip 3 Use a Recommended Temperature
When cooking your fajitas on the grill, you must always ensure the grill temperature is 450 degrees Fahrenheit. Once the grill reaches that specific temperature, you should be able to cook your fajitas using the recommended direct heat until it reaches the internal temperatures of 135 to 140 degrees Fahrenheit, flipping on each side.
Tip 4 Choose your Method
When cooking your fajitas, it's recommended to use a grill or a skillet and finish it off in the oven, but generally, it is always cooked on a grill for preference. Grilling your fajitas ensures that your fajitas:
Stay juicy and well-flavored.
Preserve the deliciousness and tenderness of the fajitas.
Give you more control when you cook them over a gas grill, charcoal grill, or stove.
Key Takeaway
We offer both marinated beef fajitas and marinated chicken fajitas.

Make sure to let your package of fajitas rest on the counter to reach full temperature before cooking.

Grilling fajitas is not as complicated as you might think, but learning a few new tricks and bringing out the best in your fajitas doesn't hurt.
Order Steak Online
Get delicious prime steaks delivered directly to your door. Enjoy tender cuts such as the following:
Contact us Today and Be Sure to Try These Grilling Tips for Fajitas
Order steak online and contact us if you have any shipping questions.