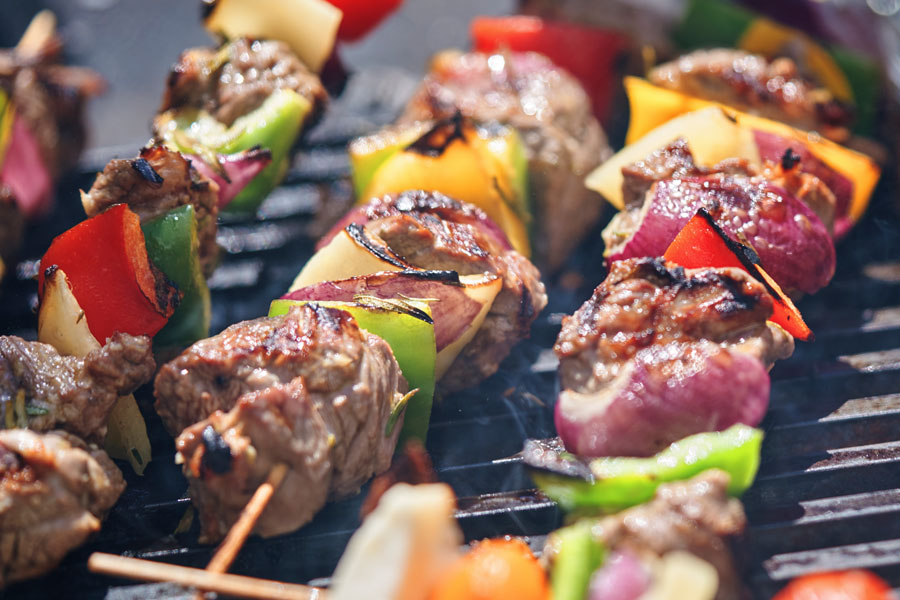 30 Apr

Our Prime Steaks – Kebob Style in 6 Easy Steps!

Taking a bite of grilled meat and veggies on a stick screams barbecue season! The beef kebab is one of our favorite ways to grill, and if you don't have much experience cooking them, then here's a step-by-step guide on making them using our prime beef products!
Ingredients
*Substitute with your choice of our prime steaks.
These ingredients come to us courtesy of Kingsford® charcoal!
2 to 3 lbs. of sirloin or beef fajitas cut into 1 to 1 ½-inch chunks
1 large white onion cut into squares
8 oz. of fresh mushrooms
1 large bell pepper cut into squares
Keep all bits close to the same size.
Soak the Skewers
We recommend bamboo skewers. To prevent them from catching fire, soak them in water for 30 to 60 minutes before adding your prime steaks and veggies. 

Prepare Your Prime Steaks and Ingredients
Marinate your steak and let it sit in a refrigerator for 20 minutes. You can skip this step entirely by purchasing our marinated beef fajitas.
Fire Up the Grill
A wood or gas fire is acceptable, but remember that kebobs cook fast, so don't set your flame too high.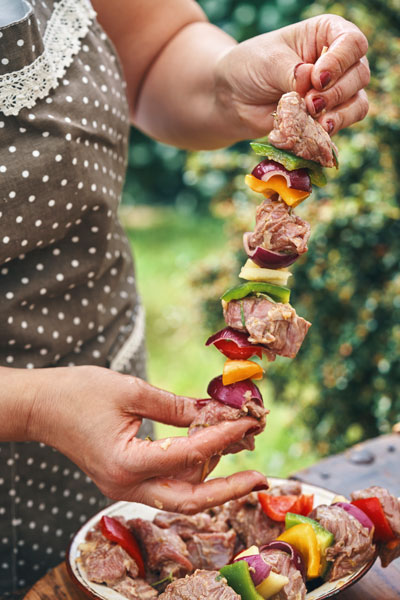 Setting Up Your Kebobs
Stick the ingredients through the skewers. The meat and the veggies should touch, but don't have them snug against each other. 
Grilling Prime Steaks
Once the kebabs begin browning on one side, rotate them. If the fire begins to flare, move them to the lower heated side of the grill. Total grilling time is generally seven to eight minutes.

Order Your PrimeSteaks Online!
Contact us to buy steaks online today! We offer the best chorizo and prime beef products, so your next barbecue will be a memorable one! Let us know how much you loved your kebabs by tagging us on Facebook, Twitter, and Instagram!