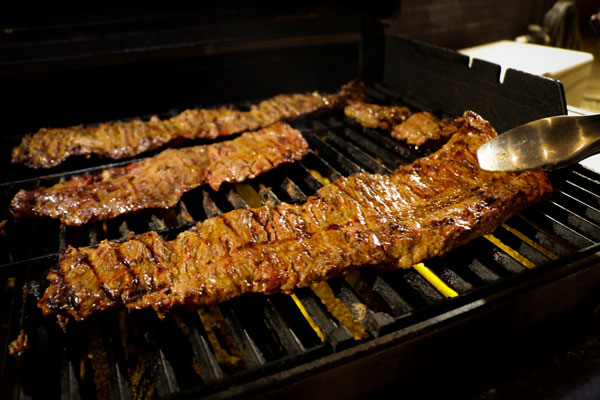 11 Jan 5 Chicken and Prime Beef Products You Need for Your Tailgate Party
Round up your football fanatics and grill up a barbeque for the game this weekend! We have included a handy guide of five prime beef products you'll need to make your tailgate party a success. Don't forget to enjoy every touchdown with our signature Mexican chorizo! 
Grill Up Our Prime Beef Products
Be sure to load up on our prime beef products to grill during your tailgate party. We recommend giving these Chorizo products a try:

Choose the Right Temperature
With your meat thermometer, check that your meat reaches the following temperatures:
Beef requires a temperature of 145 degrees.
Poultry requires a temperature of up to 165 degrees.
Ground meat requires a temperature of 160 degrees.
Don't Forget Your Side Dishes
Aside from the main dish, prepare a few side dishes, snacks, and appetizers for your guests to enjoy, such as:
Trail Mix
Coleslaw
Guacamole
Cheese Dips
Potato Salad
Deviled Eggs
Chips and Salsa
Mac and Cheese
Veggie Tray with Hummus
Stock Up On Tailgate Supplies
Whether you are planning to have a roaring tailgate party indoor or outdoors, it is essential to stock up on supplies to ensure your guests have everything they need:
Trash bags
Napkins, cups, plates, and utensils.
Charcoal and other grilling supplies.
Ice coolers and ice – To keep your drinks cool.
Sunscreen and bug spray – Keep these handy for an outdoor party.
Practice Food Safety
Here are a few food safety tips to keep in mind during your tailgate party:
Separate your meats from other foods.
Defrost your meats before your tailgate party.
Keep your meats in plastic bags to avoid any spillover of juices.
Keep one set of plates and utensils for raw foods and the second set for cooked foods.
If you want to cook sides before the party, keep them refrigerated until the day of the party.
Tag Our Prime Beef Products Online!
Show us how you throw a tailgate party this weekend and follow us on Facebook and Instagram! Tag us online and use #bestchorizobrand and #chorizodesanmanuel!