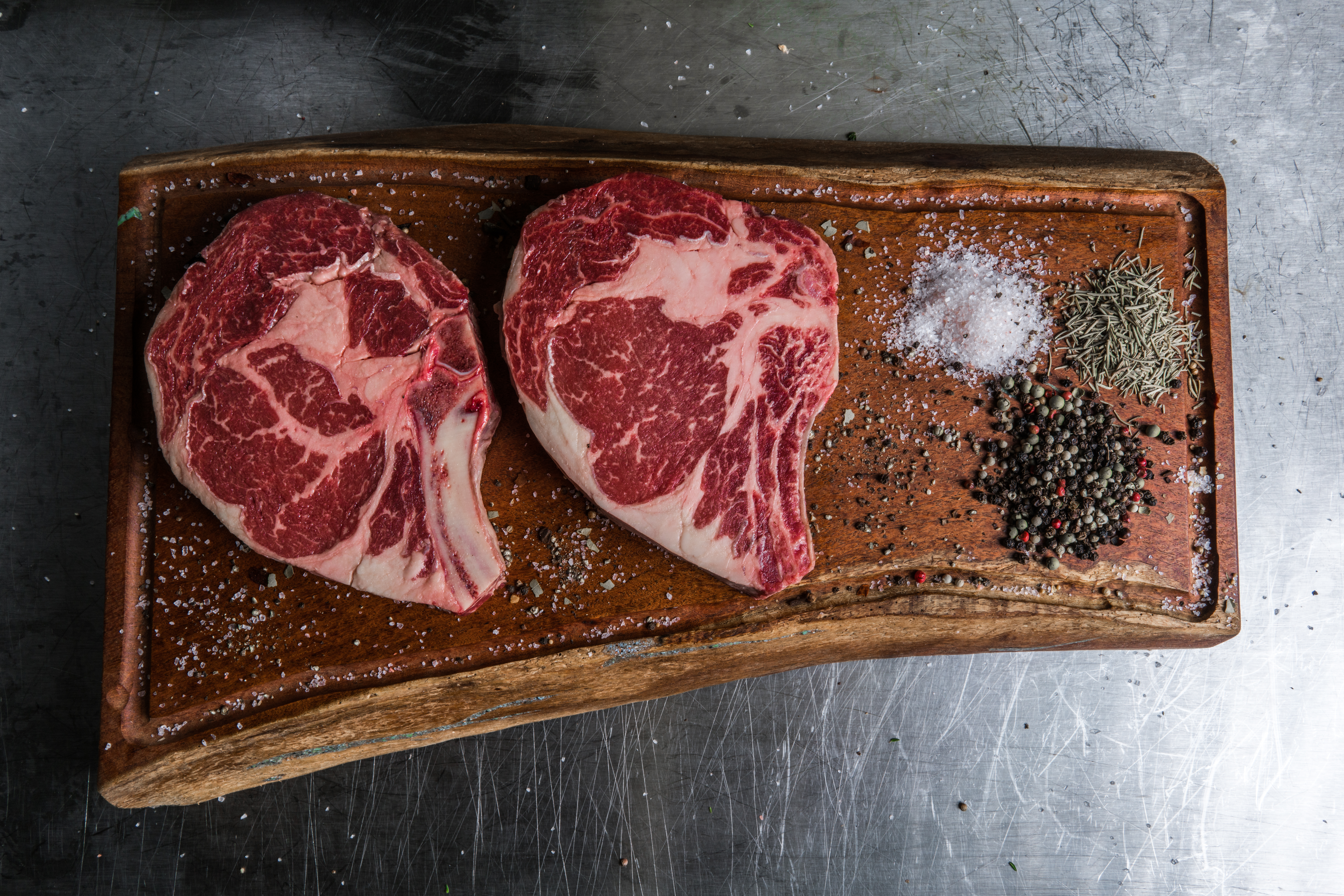 01 Oct 2 Prime Steaks That Make the Cut for Your Party
Are you still using pizza as your go-to party meal? Kick your party up a notch with our incredibly delicious Chorizo de San Manuel prime steaks! We highly recommend trying the 24 oz. Cowboy steak or our porterhouse steak! Some people may prefer the ribeye steak's flavors, while others enjoy the porterhouse steaks' texture. Grill these Chorizo de San Manuel steaks and discover what makes them so great!
Cowboy Bone-In Ribeye
This steak is meatier than a standard ribeye steak. This steak also provides jaw-dropping plate presentation.
This steak:
● Has a high-fat marbling.
● Is cut from the rib primal.
● Is considered soft and tender.
We offer this steak as prime or choice in 16 oz. 20 oz., and 24 oz. cuts!

Porterhouse Prime Steaks
Porterhouse steaks are often referred to as as "two steaks in one." The filet and strip sides of the porterhouse steak give you the creativity to cook them in different ways due to their varying cook times.
This steak:
● Is cut from the loin.
● Thicker meat texture.
● Has a lower fat marbling.
We offer porterhouse steak as prime or choice in 36 oz. and 42 oz. cuts!
Order Prime Steaks Online Today!
Whichever you choose for your next party, share your chorizo steak pictures with us on Facebook and Instagram. Order our steaks online and send us a message for any questions regarding curbside or nationwide shipping.