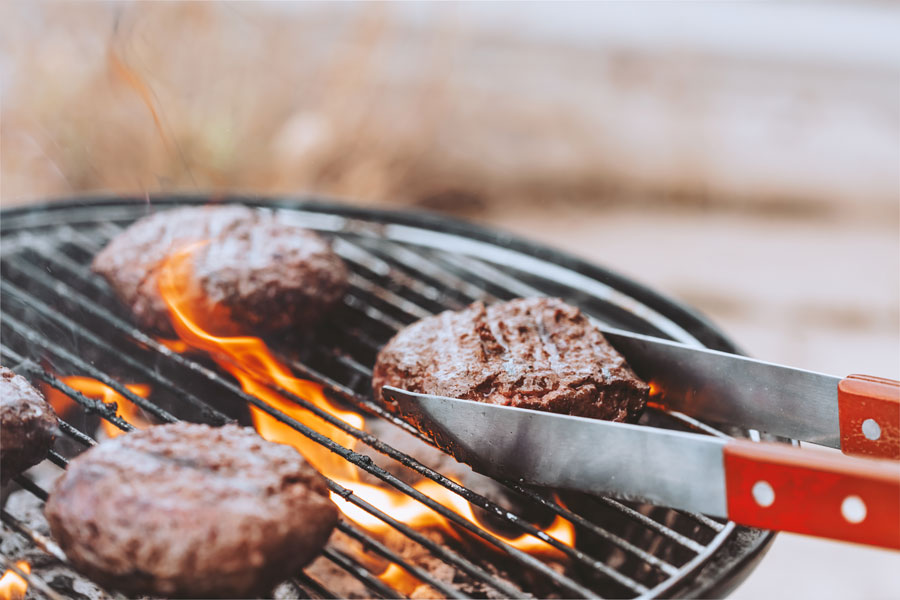 20 Oct So Many Hamburger Patties, 5 Burger Styles You Must Try!
Recipes courtesy of original creator, Food and Wine.
Did you know that there are different types of burgers? Check out the different styles and flavors of burgers, make your favorite at home using our hamburger patties. Order online and choose from: 
24 – 8 oz. patties
32 – 6 oz. patties
40 – 4 oz. patties
50 – 3.2 oz. patties
Ideal Types of Hamburger Patties
Not all burgers are created equal, Chorizo De San Manuel crafted a mouthwatering delectable patty. Sourced from a USDA-approved facility, they meet the highest standards for quality and safety, ensuring that every bite is a savory experience you won't soon forget. Whether grilled to perfection or sizzling on a skillet, our hamburger patties promise a taste sensation that will satisfy your cravings and elevate your meal to the next level.
Hatch Chile Smash Burgers
This type of smash burger is the next level in flavor and meaty goodness all in one burger! Not only does it have a cheesy taste to it, but it also has a boldness in spice and flavor from the salsa that you add to it! Need more information? Check out how you can create this burger here! 
Japanese Style Chili Burgers with Yuzu Mayo
This burger is not your simple type of burger that can be eaten with just one hand. This oriental-inspired burger is topped with chili beans, which helps give it its bold spicy yet juicy flavor! Check out how to make this type of burger, recipe courtesy of Food and Wine! 
Cheddar Stuffed Burgers with Pickled Slaw and Fried Shallots
Not only is this recipe packed with flavor, but you can also taste the juiciness of the beef as well as the cheese that's stuffed inside the patties, creating a grand epitome of flavor! These types of burger patties are made with ground ribeye beef, in an effort to help create a uniqueness in flavor! Check out how to make these burgers from Food and Wine here! 
Cheddar BLT Burgers with Tarragon Russian Dressing
Its a BLT on a bun! Check out this unique recipe on this perfect grilled burger with a whole different flavor! You can find out how to make this wonderful recipe courtesy of Food and Wine online! 
Nacho Burgers
Looking for a great alternative to combine your two favorite foods into one delicious meal? Try out this amazing take on your fan-favorite foods! This burger is made with gooey cheese, salsa, and all things nacho-related with this type of recipe. Recipe courtesy of Food and Wine online! 
Try Even More Recipes 
Have you ever tried a chorizo burger? Chorizo De San Manuel gives you the most savory Mexican chorizo and prime steaks shipped to your doorstep. Enjoy good meals every day and find us in your local grocery store too! 
Prime Beef Products in Texas
If you want to know more about our products, check out the Chorizo De San Manuel website for more information on your favorite meat cuts, chorizo, and other items available now on our website!