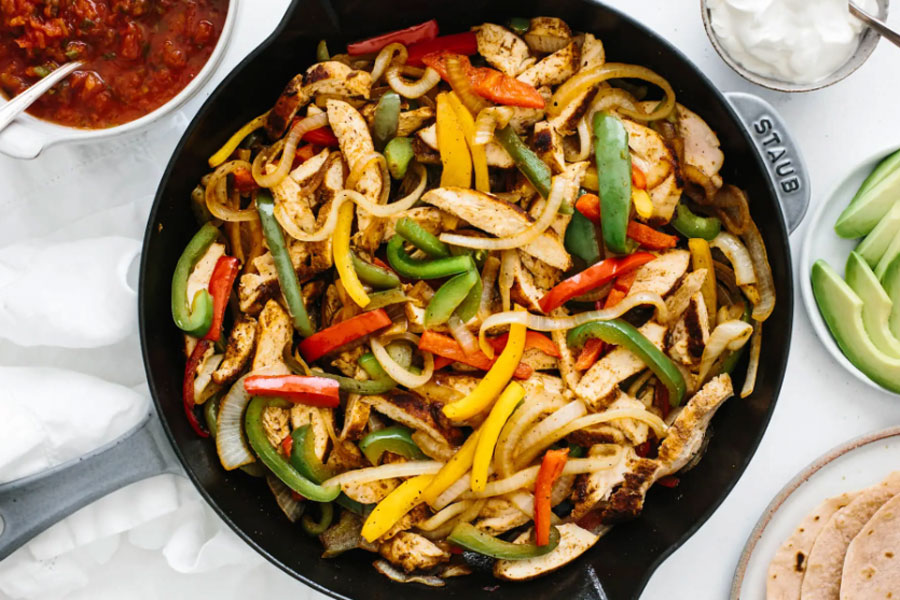 03 Jun

This Summer Order Fajitas Online and Try 2 Amazing Flavorful Fajita Dinners

Recipe and picture courtesy of Downshiftology.

If you are a fan of our marinated inside-skirt beef fajitas, you cannot miss out on our marinated chicken fajita dinner recipe! Order fajitas online, and try this easy recipe perfect for preparing a family summer meal. Use our marinated chicken fajitas for this recipe and use our all-purpose seasoning. We want to thank the talented chefs from Downshiftology for this recipe.
Fajita Dinner with Chorizo de San Manuel
Total Time
26 Minutes
Yields
6 Servings
Ingredients
● 1/2 a lime
● 1 onion, thinly sliced
● 2 tablespoons of olive oil
● 3 marinated chicken fajitas
● 3 bell peppers, thinly sliced
● Chorizo de San Manuel All-purpose Seasoning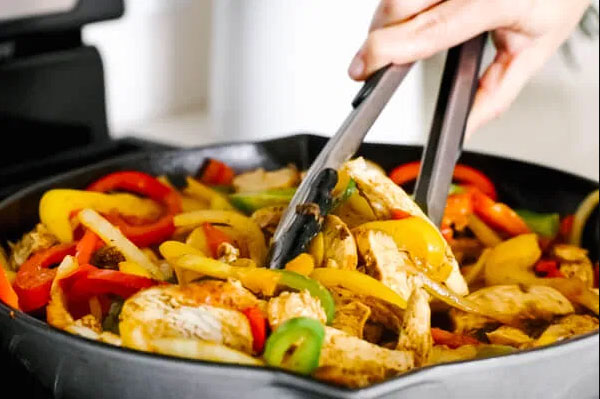 For Serving
● Tortillas
● Avocado
● Sour Cream
● Pico de Gallo
Directions
Generously sprinkle the all-purpose seasoning on both sides of the chicken and use your fingers to press it into the chicken.
Heat the oil in a large skillet over medium heat.
Sear the chicken fajitas on each side for about 7-8 minutes.
While your chicken is cooking, cut the bell peppers and onion into thin slices.
Once the chicken has finished cooking, remove it to a plate and let it rest for a couple of minutes.
Add the bell peppers and onion to the same skillet over medium heat
Sauté for 4-5 minutes, stirring frequently.
When the bell peppers are sautéed, slice the chicken fajitas into strips.
Add the chicken back into the skillet, add a squeeze of fresh lime juice and stir everything together.
Serve immediately with tortillas and extra toppings such as sour cream, pico de gallo, and guacamole.
Order Fajitas Online Today
Don't miss out on our delicious fajitas, Mexican chorizo brands, and recipes. Order fajitas online today! Be sure to send us a message online if you have any questions about our online ordering. Tag us cooking and enjoying your chicken fajitas on Instagram and Facebook. Use #bestchorizobrand.