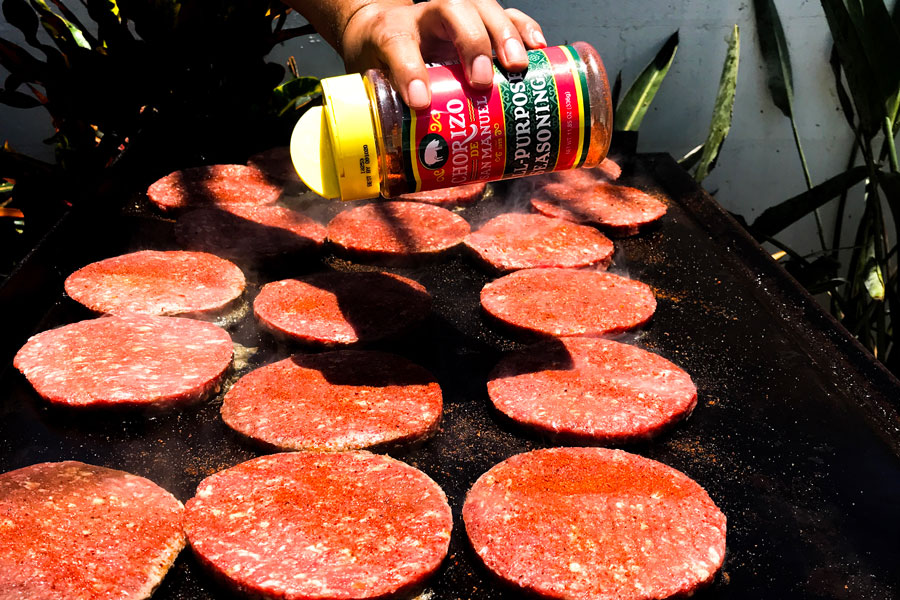 08 Nov

4 Products For Dinner Tonight: Beef, Steaks, Fajitas, and Texas Brand Chorizo!

Would you like to grill up something for the family but don't know what to make? Perhaps you'd like to grill up some fajitas at a cookout or sit down at the dinner table to enjoy flavorful steaks! At Chorizo De San Manuel, we would like to offer a few delicious options, such as our sensational beef, steaks, and fajitas, amongst many of our other chorizo products.
Beef
There are many great meals you can cook up with our beef products! Try our flavorful chorizo burgers for dinner, made out of our ground beef and chorizo mixture.
Also try:

Steaks
Grill up our prime 42-ounce porterhouse steak with summer au poivre sauce, or toss a prime ribeye steak into a healthy salad with balsamic vinaigrette!
We offer several cuts:

Fajitas
If you want to treat your family to a delicious barbecue for the weekend, consider our marinated inside skirt beef fajitas and marinated chicken fajitas. They are both created using our secret-ingredient juicy marinade! We recommend the grilled fajitas with corn radish salad!
We Ship Our Texas Brand Chorizo Nationwide
Order chorizo and other products nationwide! Choose your preferred shipping option upon checkout, and our beef, steaks, and fajitas will arrive before you know it!
Pork chorizo
beef chorizo
chicken chorizo
San Luis chorizo
Send us a message online if you have any further questions about our nationwide shipping!
Tag Us Online!
Show us how you enjoy our beef, steaks, and fajitas with your family on Facebook and Instagram! Use #bestchorizobrand so we can spot you!