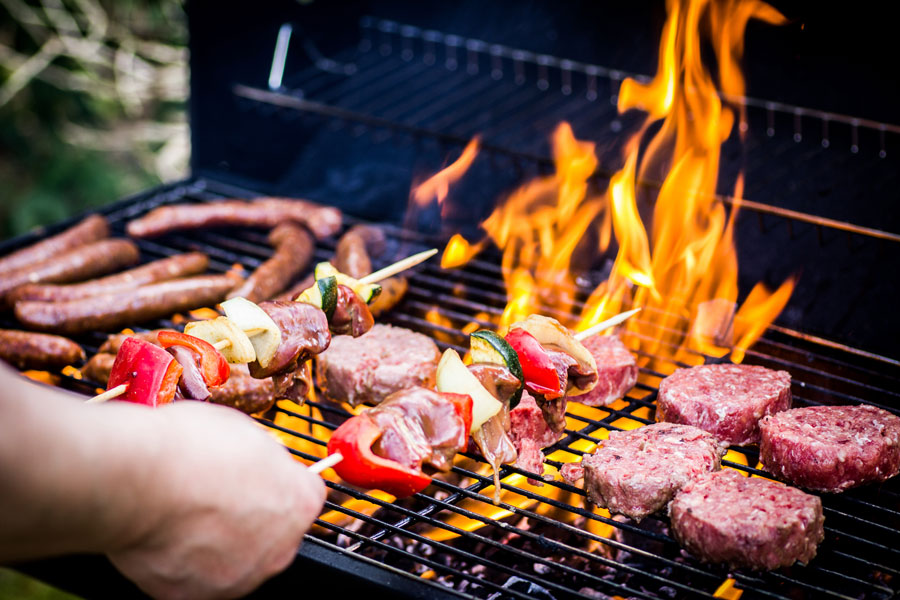 14 Oct

8 Prime Prime Beef Products to Hit Off Your Tailgate Season

Tailgating season is here! Even if your team has already played, there's always a good reason to BBQ with the bros! You could pop a cold one with your buds or make a meat-fest! Show off your grilling skills with eight prime beef products and these tail gate must-haves. 
What Should I Bring to A Tailgate Party?
Bringing in essentials such as napkins, paper towels, eating utensils, paper plates, and cups, are generally the things you'd need for a tailgate party. Don't forget the All-Purpose seasoning and Steak Seasoning for maximum flavor! 
Try These Side Dishes with Our Prime Beef Products
Traditional sides that best go with your barbeque dishes are:
Fries
Coleslaw
Grilled corn
Potato salad
Baked beans

Mexican Chorizo

and cheese stuffed jalapeños
Mac and cheese
Homemade guacamole

 
Choose Prime Beef Every-time
From ground beef to high-grade chorizo, Chorizo De San Manuel has it all! Choose from a selection of excellent prime-cut meats, as well as their famous chorizo! Some examples of their meat products include:
Get a box ahead of the game. Our meat packs include a variety of prime steak cuts along with signature Mexican chorizo, sausage. Choose from a variety of gift boxes such as:
El Patron
BBQ boxes
Hunter's Box
El Presidente
Caveman Box
El Rey Steak Box
Try Our Marinated Fajitas!
No tacos are complete without fajitas! Chorizo De San Manuel has a selection of succulent fajitas at insatiable prices. Choose from Marinated Beef Fajitas and Marinated Chicken Fajitas.
Add Chorizo Recipes to Your Game Menu
We have tons of recipes for your game day. Add Mexican chorizo to the menu, and your appetizers will kick your palate to the next level. 
Order Prime Beef Products and Steaks Online
Order prime steaks online and send us a message if you have any questions regarding a purchase. Stay prepared all tailgating season on Facebook and Instagram.