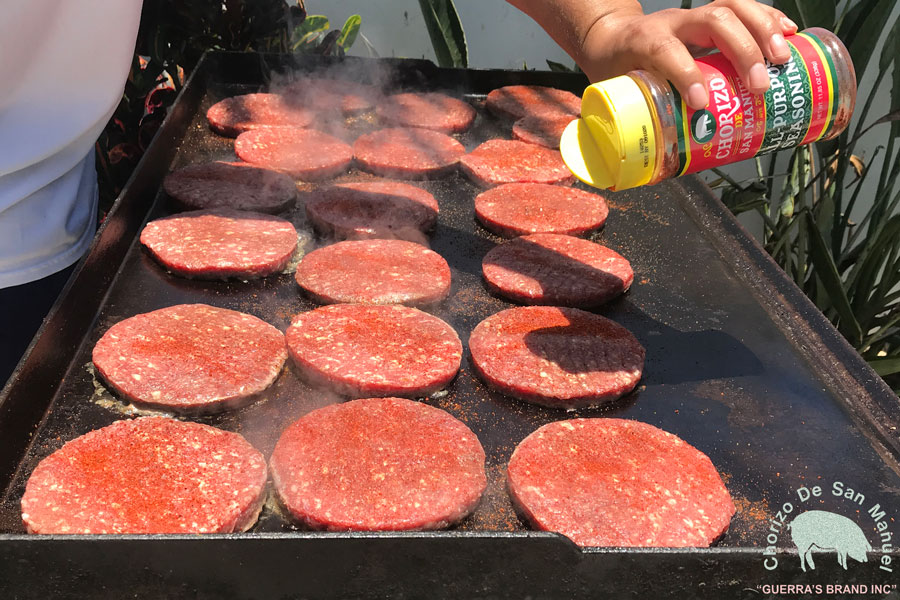 07 May

May 28 – Celebrate National Hamburger Day with 4 Chorizo Burger Recipes

One of the cornerstones of American dining, the hamburger is a family favorite. This ground beef sandwich will be celebrated on May 28th with National Hamburger Day! Here's how you can celebrate this special and yummy day with Chorizo de San Manuel!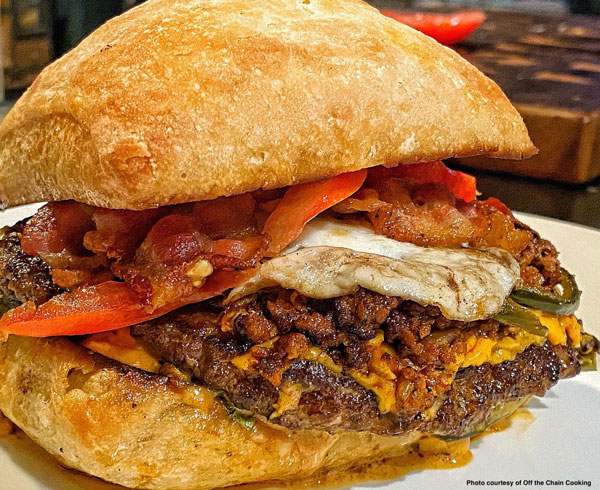 Our Hamburgers
An excellent burger requires exceptional meat, and our burgers are no exception. Our patties are made with 100% ground beef and, more importantly, don't contain any preservatives, additives, artificial colors, or flavors. 
Our hamburger patties are sold by the case and come in different sizes: 
3.2 oz.

 

4 oz.

 

6 oz.

 

8 oz.

 
These burgers are a part of our prime beef products available for local pickup and nationwide shipping.   

Chorizo Burger Recipes
If you aren't sure how to add chorizo into your hamburger meat, then our chorizo recipes can help you to add those delicious flavors:
Pork Chorizo Bacon Smash Burgers

– This burger has it all: bacon, cheese, a fried egg, and our

pork chorizo

! Plus, it has a video demonstration showing how to make it.

Chorizo Sliders

– This is the perfect appetizer for watching the game with friends!

 

Chorizo Concha Burgers

– This perfectly blends sugar and spice. Combining our beef chorizo with ground beef on concha sweet bread, these chorizo concha burgers feature an incredible taste you won't forget!

 

Killer Inside-Out Chorizo Burgers

– From world-renowned chef Guy Fieri, these savory

chorizo

burgers pack a powerful punch that will take you straight to Flavor Town!

 
Buy Chorizo Online!
Order our chorizo and beef patties which are perfect for the stove or pit, and once you have one, you'll agree! Contact us to place your order today and be sure to tag us on Facebook, Twitter, and Instagram!