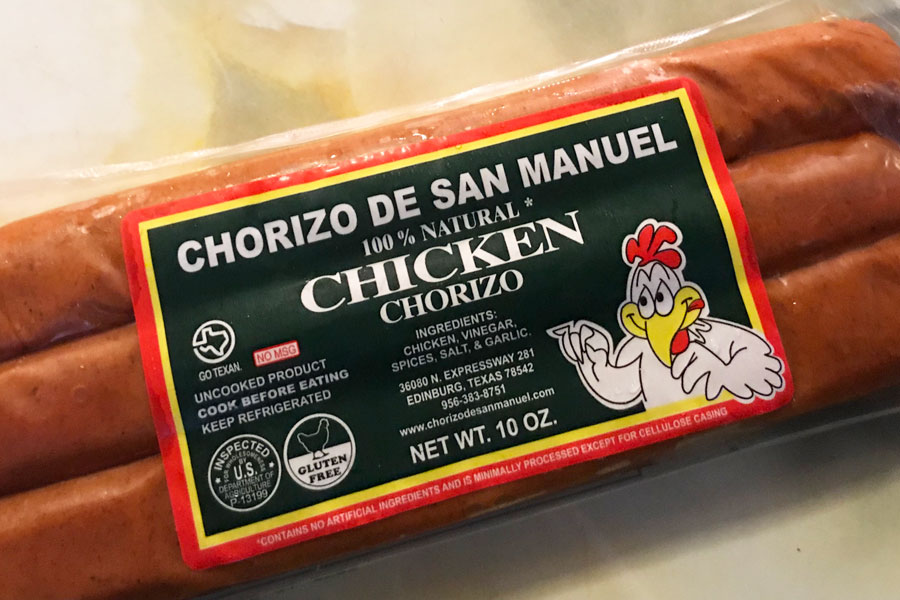 12 Feb Our Chicken Chorizo: Big in Flavor, Light in Fat, and Perfect for Every Meal!
For almost 50 years, our chorizo has been a cooking essential. When customers look for a healthier option with the same delicious taste as our other brands but without the fat, then we proudly present our chicken chorizo. It's a Texas brand of chorizo that's big in taste, light in fat, and perfect for every meal.
A Healthier Choice 
With less than three grams of fat per serving, our chicken chorizo is gluten-free, contains zero preservatives, and is perfect for the health-conscious eater. It also lacks artificial colors and flavors and is only made with chicken, salt, garlic, vinegar, and our special blend of spices, making it 100% all-natural.  
Where to Find Our Products
Our line of cilantro sausages and chorizo are available at retailers like H-E-B, Walmart, Sam's Club, Kroger, and others. If you can't find our products in stores, then know you can order them online! We offer overnight or two-day delivery options and always ship our products frozen in a Styrofoam cooler with cold packs.
Cooking Our Chicken Chorizo   
Starting your day with chorizo for breakfast is always an excellent choice. If you're curious which dishes our chicken chorizo goes with, then we have a recipe that's keto-friendly! If you end up loving it, then check out our other recipes.
Buy Chorizo Online Today!
Our chicken chorizo is one of four Mexican chorizo brands that we offer. Plus, we also carry steaks, hamburgers, and more! For more info, contact us today!