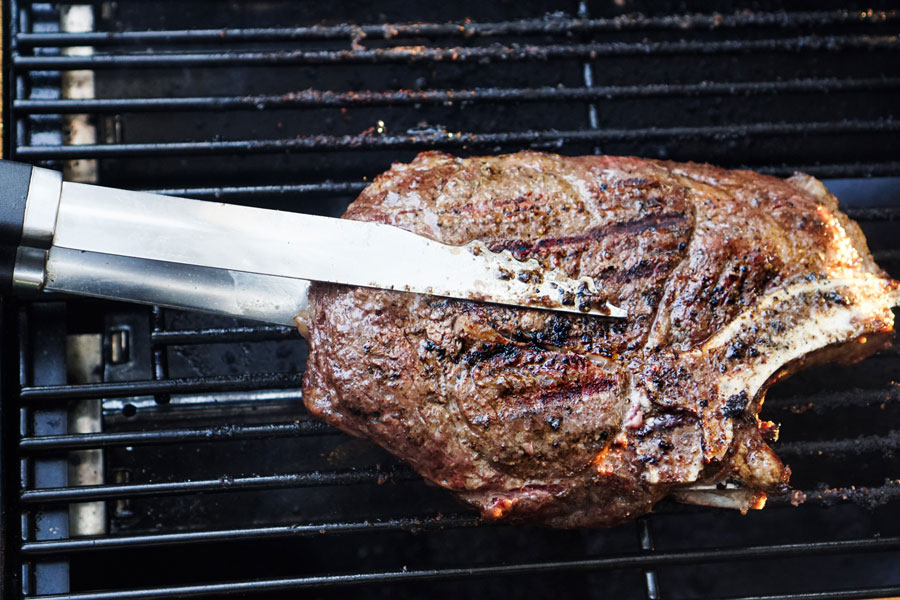 01 Nov Grilling Tips To Try for Football Season
Football season is here! This means all the more time for grilling and spending time with friends and family and also great food! Check out these grilling tips and tricks for grilling for your next cookout during football season and don't forget to order steak online!
Cook at the Right Temperature
Heating up your grill is the basic step of the basics. The benefit of having a hot grill is so that it will prevent the food from sticking. Although it is recommended to heat up your grill, be sure to let your grill heat up for about 10-15 minutes before setting any food on top of it. Here are some temperatures to keep in mind when you cook your food :
Low heat – 250 to 300 degrees Fahrenheit
Medium heat – 300 to 350 degrees Fahrenheit
Medium high heat – 350-400 degrees Fahrenheit
High heat – 400-450 degrees Fahrenheit
Start With A Clean Grill
Once you have your grill heated up, its best to clean it up a little to prevent your foods from sticking. Using a sturdy brush or some grilling cleaning equipment can help with this endeavor, leaving you with a nice clean grill, ready for cooking!
Oil The Grates
Don't be afraid to heat up your grill with a little oil! Use your grill tongs or a paper towel to oil up your grill carefully. In order to get those beautiful grill marks, you should use oil on your grill, leaving it nice and ready to heat up your food!
Don't Move Food Around and Don't Open the Lid on the Grill
While there are a few majority of foods that need occasional flipping, it is best to leave the food to cook while leaving the lid of the grill closed during the cooking process. So it is recommended to let your food cook during that time without interruptions.
Use an Instant-read Meat Thermometer to Check for a Safe and Desired Temperature
Ensuring your foods are within the proper temperatures is extremely important. So it's best to always check your food using a thermometer in order to determine the desired doneness. If you're unfamiliar with the temperatures, here are a few temperatures to keep in mind :
Rare beef – 125 degrees
Well done beef – 160 degrees
Ground beef burgers – 160 degrees
Pork – 145 degrees
Chicken – 165 degrees
Always Let the Meat Rest After Removing it from the Grill
Depending on the type of meat, its best to let it rest for at least 5 – 15 minutes before serving or slicing it up. However, depending on how thick your meats are, you might want to leave it for longer. Letting the meat rest will give it a more tender taste, which as a result will receive a more juicier meat.
Get All Your Meats At Our Website!
Get all the necessities on your grocery list with Chorizo De San Manuel! Find all the meats and steaks you need for your next meal online on our website and get fast shipping to get your steaks directly to your kitchen! Choose from several options of steaks, chorizo, and sausages in order to make your recipes stand out! If you're interested in finding more meats for your buck, then consider ordering our delectable meat boxes that are packed with great deals and great selections of our meats delivered directly to you!
Order Steak Online and Try these Grilling Tips!
It doesn't matter what type of grill you have, what matters is what you put in it! You don't have to be a pro to enjoy a great barbeque with friends, in fact, grilling isn't all that complicated. Order Steak Online, and try something new today!