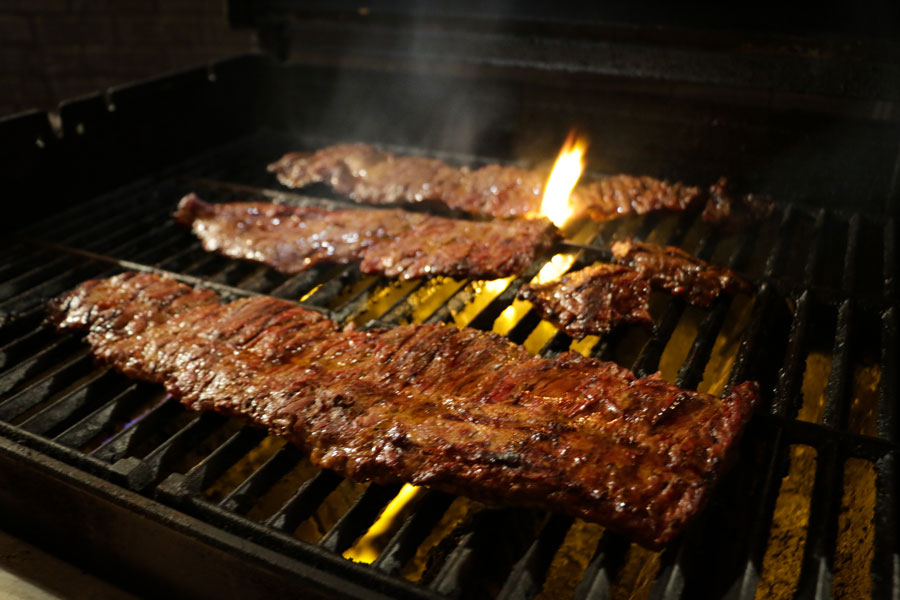 25 Oct

Intensify Your Halloween Feast With 3 Prime Beef Products and Chicken Fajitas!

If you're planning to throw a Halloween party but don't know what to serve your guests, consider our delicious chicken fajitas and prime beef products! We also offer marinated beef fajitas and our scary-good seasonings, sure to please any partygoers! Read more about our savory ingredients and meats below! Order online in time for your Halloween party.
Savor our Marinated Chicken Fajitas
One of our specialty meats is the delicious marinated chicken fajitas!
Our chicken fajitas:
Come in orders of 4 lbs.
Are made from juicy and tender chicken thighs.
Are soaked in a subtle yet delicious marinade (whose ingredients remain our special secret).
Enjoy our Marinated Inside-Skirt Beef Fajitas
Grill up our famous marinated beef fajitas for your party!
Our beef fajitas:
Come in orders of 2.5 lbs.
Are cut from the inside skirt of the cow.
Their texture is extremely juicy and tender.
We marinate and tumble each fajita order.
Don't Forget Our Seasonings!
Try our special Chorizo De San Manuel all-purpose or steak seasoning if you want to bring out more flavor from your fajitas.
These seasonings contain specialty ingredients, including:
Garlic
Onion
Salt
Paprika
We Ship our Chicken Fajitas Nationwide!
We offer local pickup and ship our fajitas nationwide. Choose your preferred shipping option upon checkout, and our fajitas will arrive right at your doorstep soon! Reach out to us online if you have any more questions about our nationwide shipping.
Learn More About our Prime Beef Products Online!
Show us your creative costumes and barbecues, and be sure to follow and tag us on our Facebook and Instagram! Use #ChorizoDeSanManuel