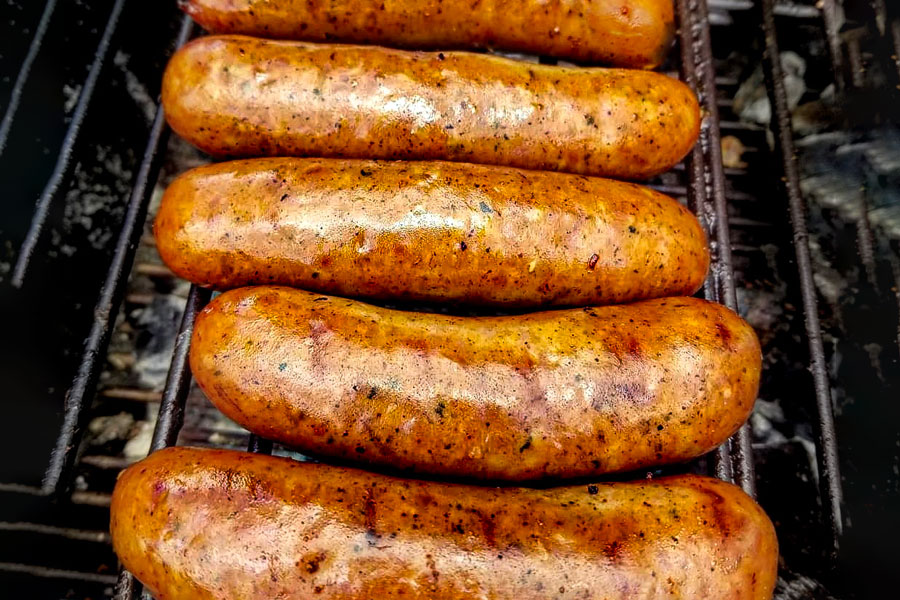 14 Sep

3 Cooking Tips for Chorizo De San Manuel Sausage

Whether you're a novice in the kitchen or a seasoned pro, mastering the art of preparing Chorizo De San Manuel sausage can elevate your culinary skills to a whole new level. In this blog, we're diving into the secrets and tips to help you create mouthwatering, perfectly cooked sausages that burst with flavor and delight. Get ready to unlock the tricks that will make your links the stars of the plate – juicy, flavorful, and irresistibly tempting.
Our Signature Sausages
No cookout or barbeque is perfect without sausage! Try our:
Stuffed jalapeño and cheese sausages packed with spice and a gooey cheesy finish for the perfect heat.
Cilantro sausages have a butter and herb flavor that pairs well with beef, cheesy corn, and spicy dishes.
Cooking Sausages in the Oven
You can give your links a crusty finish and juicy center when cooking at high temperatures. You can get an intense smokey flavor depending on the spices and flavor. Try:
Preheating your oven to 350 degrees
Cooking for 5 minutes on each side, about 10 minutes total
Extending your cooking time for a crustier finish, cook for a few minutes longer
Cooking Sausages in the Grill
For a smokey flavor than most cooking methods, the best method is to use a charcoal grill or wood in your grill. You can cook your sausages this way:
● Let your grill heat up for about 5 minutes, and score your links before adding to the grill.
● Let the sausages cook for about 6 minutes on each side, then rotate once to get perfect signature grill marks.
● Let your sausages cook for a total of 12 minutes.
Cooking Sausages in a Frying Pan
This method can give your sausages a more flavorful and moist finish compared to the grill, giving a juicy and crispy look for your convenience. You can cook using this method:
● Heating a non-stick pan over medium heat with a bit of oil in it.
● Cook your Chorizo De San Manuel sausages for two minutes on each side
● Cook until golden brown or a slightly darker color
Summary
Order cilantro sausage and Jalapeño & Cheese sausage

online.

Grab a meat box if

you're interested in finding more meats for your buck!
Choose from several steaks, chorizo, and sausage options to make your recipes stand out!
Find all the meats and steaks you need for your next meal online on our website and get fast shipping to get your steaks directly to your door.
Check Out Our Other Products!
● Great seasonings
● Our signature Mexican chorizo 
● Prime steaks and beef products
Try our Chorizo De San Manuel Sausages with a New Recipe
 Check out all kinds of recipes on our Instagram and the Chorizo De Manuel website here!