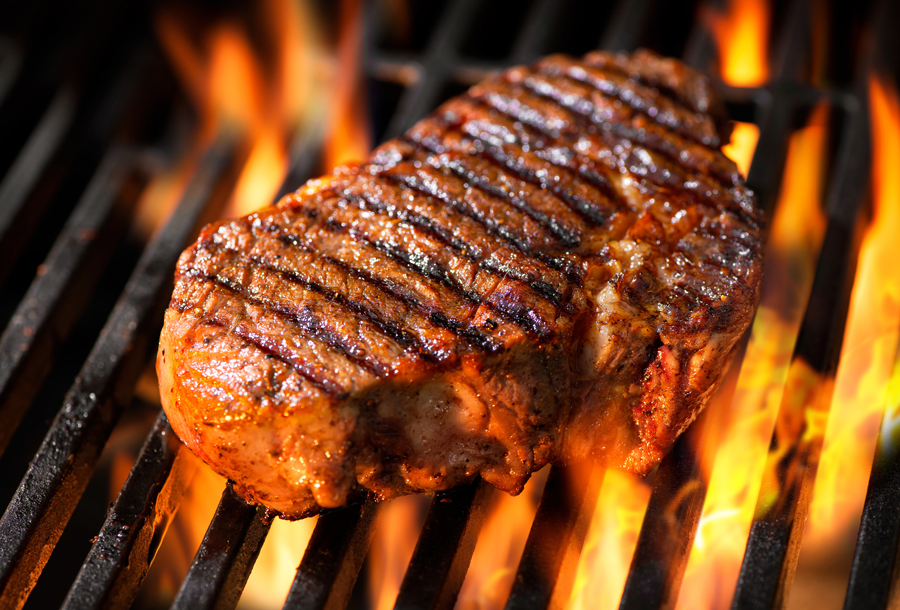 21 Dec

Buy Steaks and Try These 5 Tips to Cook the Perfect Steak!

How many times did you buy steaks just to cook them, and they didn't come out the way you wanted? Was it too tough? Did it lack flavor? Was it dry? Whatever the reason, cooking a steak that comes out subpar can feel like a punch to the gut. Chorizo de San Manuel offers different types and cuts of steak, and we want to offer a few tips for cooking the perfect one! Read on to learn what they are!
Buy Steaks For the Right Meal 
According to Ryan Prentiss, executive chef at Prime + Proper Steakhouse in Detroit, Michigan, says that fat has a lot of flavors, so don't shy away from a cut that has plenty of it. Also, be sure to find a steak that's plump and bright red – a sign of high marbling. Grain-fed beef tends to have much more marbling than grass-fed beef. These types of steaks are more likely to offer the flavor and quality you'll find in a high-end restaurant.
Avoid Cooking a Steak Straight from the Fridge
We're guessing that when cooking a hamburger, chicken, or pork, you toss it straight onto the stove right out of the fridge. With a steak, don't do this! Allow yours to rest until it reaches room temperature. You can also season it during this period with salt. Another option is seasoning it a few hours before cooking so it's better absorbed into the meat. In the end, do what works best for you.
Use the Right Salt
If you're a novice when it comes to steak grilling, then you're probably unfamiliar with the different types of salt. If you prefer basic table salt, by all means, go for it! However, if you're looking for other varieties, then consider kosher salt, similar to sea salt. A fine balance of salt and pepper makes any succulent cut of steak even more delicious.
Also worthy of mentioning is what Chef Christian Ragano, executive chef at Cindy's, a rooftop restaurant at the Chicago Athletic Association, says regarding salting your steak. Don't be afraid to oversalt yours a bit. That way, when it cooks and some of the salt and pepper fall offs, that extra seasoning will make up for the loss.
Make Sure it's Dry Before Cooking
While your steak is reaching room temperature, take a regular paper towel or two and pat it down on both sides. Soak in as much moisture and blood as you can since dried steaks form better crusts when cooking.
Make Sure Your Grill is Hot Before Cooking
If you're new to cooking steaks, you might think that setting the steak on your grill while it's warming up is best to prevent it from burning or drying out too quickly. Believe it or not, you should be doing the opposite.
Let your grill heat up for about 20 to 30 minutes, or until the charcoal is a bed of red-hot coals. A hot surface helps to caramelize the steak and secures all of those flavors!
Buy Steaks Online Today!
If you're ready to try grilling for the first time, or if you're a seasoned veteran that's looking for the best cut and quality, then buy steaks online from our catalog and place an order today!