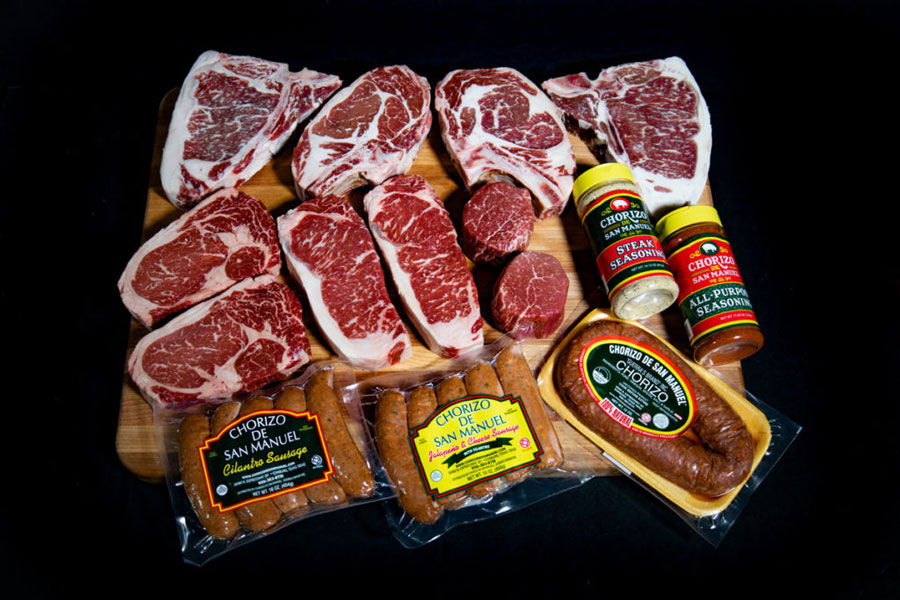 01 Sep

Buy Prime Steaks and Save During Inflation!

As you know, inflation is a general increase in prices and a rise in the cost of living during a given period over time. Even now, the price of your favorite prime steaks have spiked. With Chorizo De San Manuel, you have the advantage of saving some money, and enjoying the food you love our gift boxes. With their affordable meat packages, you can get all kinds of products beneficial to all your meal prepping needs. 
Why Meal Prep with Prime Steaks?
Meal Preps allow you to eat your favorite meals at pre-portioned sizes, allowing you to control what you can eat for the day. Having a collection of balanced meals will help you regulate what to eat and help organize and keep track of your eating habits. Usually, meal preps can be done during the week, and have them ready to eat to help cope with your busy lifestyle. There are many benefits to meal prepping:
it's a way to keep track of your calories
a great stress reliever from having to cook

 

can help save time to manage your day

 

Chorizo De San Manuel Special Prime Steaks Gift Boxes
Chorizo De San Manuel is best known for creating chorizo products, but they also provide boxes with amazing meat cuts, special flavorful spices, tasty unique flavored sausages, and chorizos. Choose from a variety of custom packages that are best suited for your kitchen and meal preps for the week. Some examples of available packages such as: 
El Patron

has 2 types of beef cuts, 2 types of sausages, and 1package of chorizo.

El Presidente

has 4 types of beef cuts, 2 types of sausages, and 1 package of chorizo.

BBQ box #7

has 3 types of prepared meat cuts, 2 types of sausages, and 1 package of chorizo.
Each of our boxes comes with two bottles of Chorizo De San Manuel Seasoning.
Try Signature Mexican Chorizo Flavors!
We take pride in creating food packed with flavor and high-quality meats, which is why putting extra care and quality into our products is the highlight of our productivity. Chorizo De San Manuel has a variety of Mexican chorizo flavors! Choose from our signature flavorful pork chorizo, tender beef chorizo, or lean, yet juicy chicken chorizo. 
Find a Recipe
Want to find more recipes for your meal prep inspiration? Visit our recipe page. If you're interested in purchasing meat products, send us a message if you have any questions on our gift boxes.