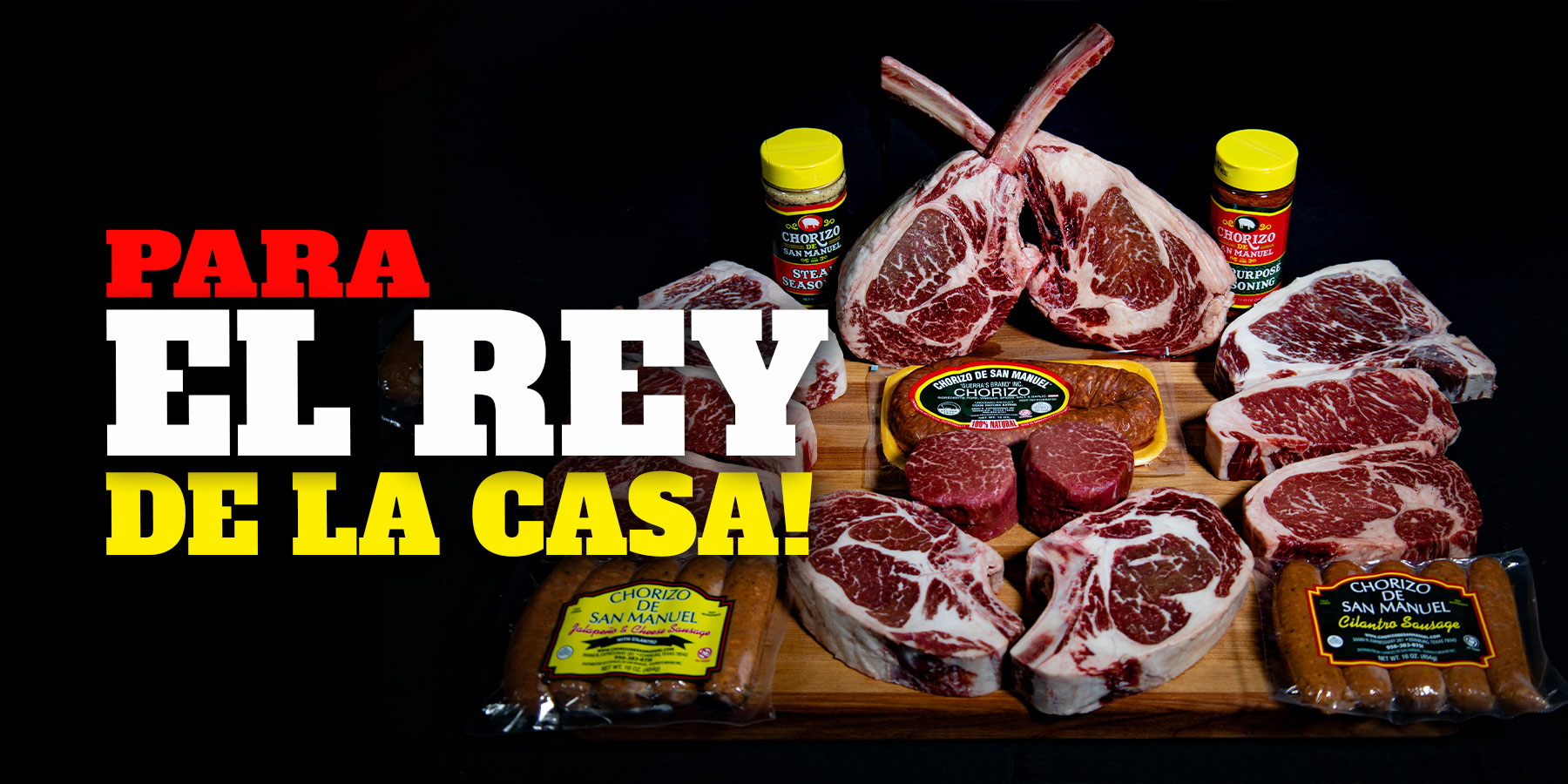 02 Jun

Steaks, Fajitas, Ribs, and Sausages: 4 Prime Beef Products Gifts for Father's Day

Father's Day is Sunday, June 20th, so show Dad how much you love and appreciate him by gifting some of the best prime beef products he can sink his teeth into! Try one of these four gift ideas from Chorizo de San Manuel!

Enjoy the Ultimate Prime Beef Products Box!
Packed with prime beef products and the only authentic Texas brand of chorizo, the El Presidente gift box will give anyone who loves to grill a smile from ear to ear. 
It comes with:

Tomahawk Steaks
Our tomahawks are the manliest cut of beef we have, and they're perfect for Dad! These 48-ounce steaks are one-and-a-half inches thick and come with five inches of rib bone, giving it a unique cut. Plus, we can season them if you like so they're ready for the grill!   

Marinated Beef Fajitas
For the dad who loves tacos, our marinated beef fajitas are drenched in our special blend of seasoning. They're the most tender and flavorful you'll ever have. We also have marinated chicken fajitas that are just as delicious! 

Beef Short Ribs
These are the beefiest short ribs you'll find anywhere, and their flavor will leave you wanting more. They're over an inch thick and will make any barbecue a first-rate one.   
Order Prime Beef Products Online!
The fastest way to Dad's heart is through his stomach, so gift him the best prime beef products from Chorizo de San Manuel for Father's Day. Contact us to place a pickup order for curbside or online with nationwide shipping.