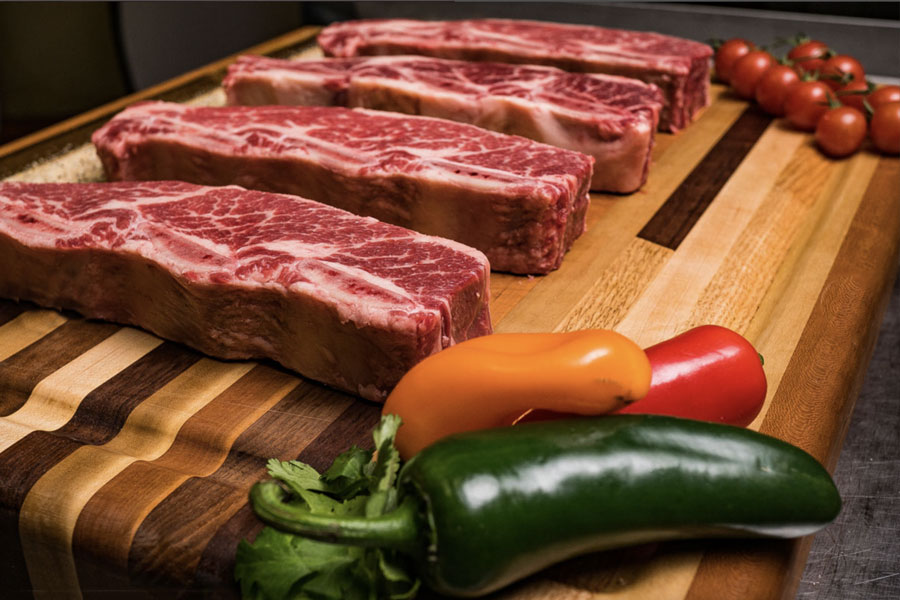 06 Apr 17 Tasty Beef Short Ribs Sides
Are ribs on the menu this week? Beef Short Ribs are as popular as they are versatile, especially when you add the Texas sides. Here are a few beef short ribs sides to make your meal time a success! 
Beef Short Ribs Sides
This particular beef cut is very much like the ribeye, with just the right amount of tenderness and fat that can create a meaty and buttery-like texture:
It is best to serve at least one type of starch with beef short ribs. 
Add a vegetable to your second dish to help balance out the protein overload.
Alternatively, using one starch and one non-starch, or even two starch sides, can complement your choice or prime steak. 
Potato Sides
Steak and potatoes are generally one of the most classic pairings and are often recommended for most beef dishes. Although there are other ways to use potatoes, here are a few recommended sides you can use for your beef short ribs. 
Mashed Potatoes
Baked Sweet Potato
Scalloped Potatoes
Pasta Sides
Another way to pair your beef ribs is by creating a savory yet starchy side that compliments the ribs. Such dishes go well with tender beef protein dishes such as beef ribs. The best pasta sides are very much creamy and savory. Such dishes to consider when pairing your beef ribs with pasta dishes are:
Pasta Salad
Avocado Pasta
Mac and Cheese
Bread Sides
You don't need to be a master bread-maker to consider using bread for your beef ribs. Just buying pre-made dough or even freshly baked bread at the store is enough to make your beef ribs shine! Consider these types of bread for your beef ribs such as:
Dinner Rolls
Onion Rolls
Cornbread Muffins
Cheesy Garlic Biscuits
Vegetable Sides
Flavorful veggies keep your entire meal from being a little too heavy and can add more color and texture. The following veggie pairings complement beef short ribs by supplying a balance of texture and flavor: 
Corn on the Cob
Classic Coleslaw
Air Fryer Asparagus
Sauteed Green Beans
Honey Roasted Carrots
Oven-Roasted Vegetables
Sauteed Mushrooms and Onions
Check Out Our Available Products on Our Website!
Order our prime beef products online, and try our top-selling Mexican chorizo! Don't forget that special gift box for the steak pro in your life! Send us a message online if you have any questions regarding your order.