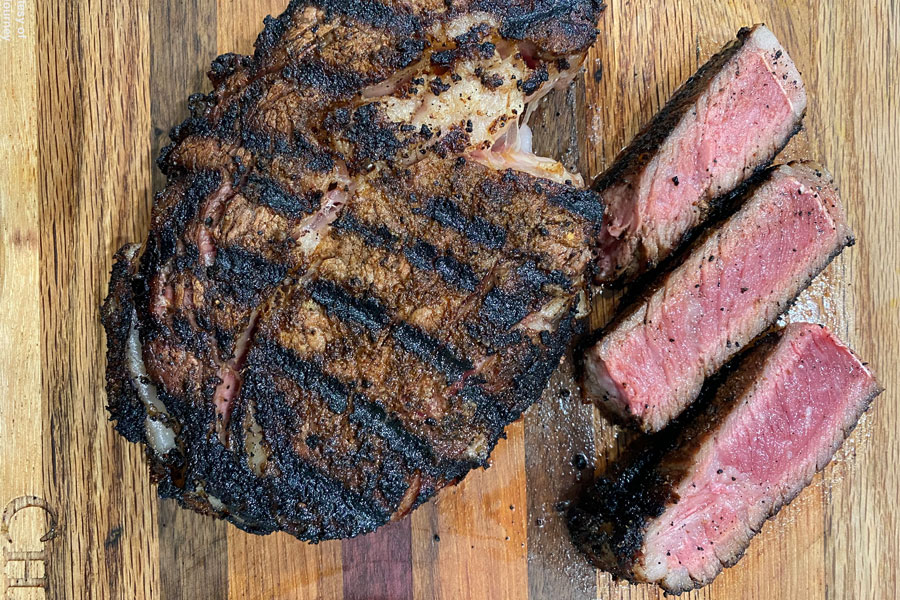 30 Dec

Cook Up a Storm with a Couple of Our Unforgettable Ribeye Steaks!

Recipe and photo courtesy of EpicureanJourney.blog.

Nothing beats a steak dinner! Finding the best cut and type can be a bit of an exercise, but with a ribeye steak from Chorizo de San Manuel, your meal will be one that'll be remembered for some time. We have a homemade steak rub recipe that'll take your dish up a notch. This one comes to us from EpicureanJourney.blog, a Texas food blogger who knows how to add zest to any meal! The only change is that we'll be adding our own ribeye steaks.
Preparation Time
2 hours and 10 minutes
Cooking Time
15 minutes
Total Time
2 hours and 25 minutes
Serves
2 servings
Ingredients
2 of our ribeye steaks

2 tablespoons of Kosher salt

1 tablespoon of ground black pepper

2 teaspoons of light brown sugar

2 teaspoons of ground coffee

1 teaspoon of dried and crumbled garlic

1 teaspoon of dried onion powder

2 teaspoons of Ancho chile powder

1 teaspoon of crushed red pepper flakes

Meat thermometer (optional)
Directions
Let your ribeye steaks reach room temperature.

In a bowl, add all ingredients except for the steaks and mix well.

Rub the powdered mix on both sides of the steaks.

Cover the steaks with saran wrap and refrigerate for two hours.

Light your grill with a medium flame and add the steaks.

Grill each side for five minutes. The meat should register between 115 and 120°F for medium-rare and 120 and 125°F for medium.

When done, cover the steaks with aluminum foil for 15 minutes.

Unwrap, sprinkle some salt, and enjoy!
Once you've added this rub to your ribeye steaks, your tastebuds will be dancing! Check out our other steaks and place your order today!