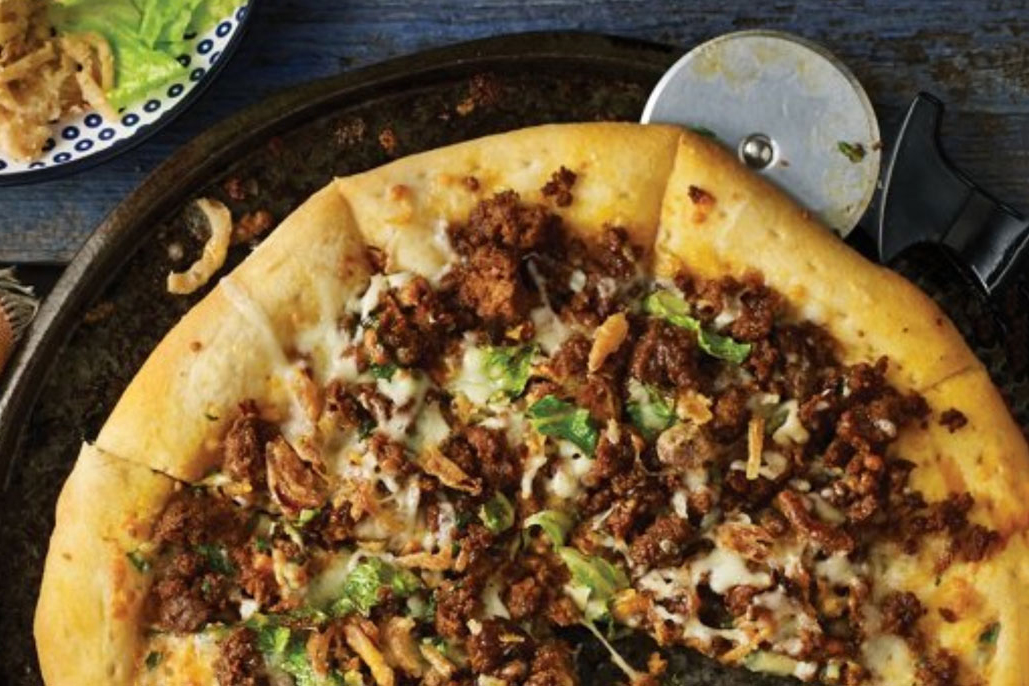 20 May Unforgettable Chorizo Pizza!
Photo and recipe courtesy of H-E-B.com.
Combining some of our favorite foods into a single dish for the best flavors imaginable can be tricky, but if you love pizza and our chorizo, then this recipe is for you! This one once again comes to you from the talented chefs at H-E-B, so check it out and enjoy!
Preparation time:
20 minutes
Cooking time:
5 minutes 
Serves:
4
Ingredients:
1 Italian pizza crust
2 cups of H-E-B's Mi-Comida 6-Cheese Blend
8 oz. of our pork chorizo
1 cup of shredded lettuce
¼ cup of chopped cilantro
½ cup of H-E-B's French Fried Onions for topping (optional)
Non-stick baking spray
Instructions:
Preheat your oven to 400° F.
Allow the Italian pizza crust to thaw.
Sauté the chorizo in a pan over medium heat for 5 to 7 minutes. Once finished, set aside 1 tbsp. of fat.
Brush the chorizo fat onto the pizza crust and spread all remaining ingredients evenly on the surface.
Add the non-stick baking spray to a baking sheet, place the pizza on it, put it into the oven, and bake for 10 to 12 minutes or until the cheese has properly melted.
Cut into as many slices as you'd like and serve.
Are you planning on trying this recipe at home? If so, share with and tag us on Facebook, Twitter, and Instagram!