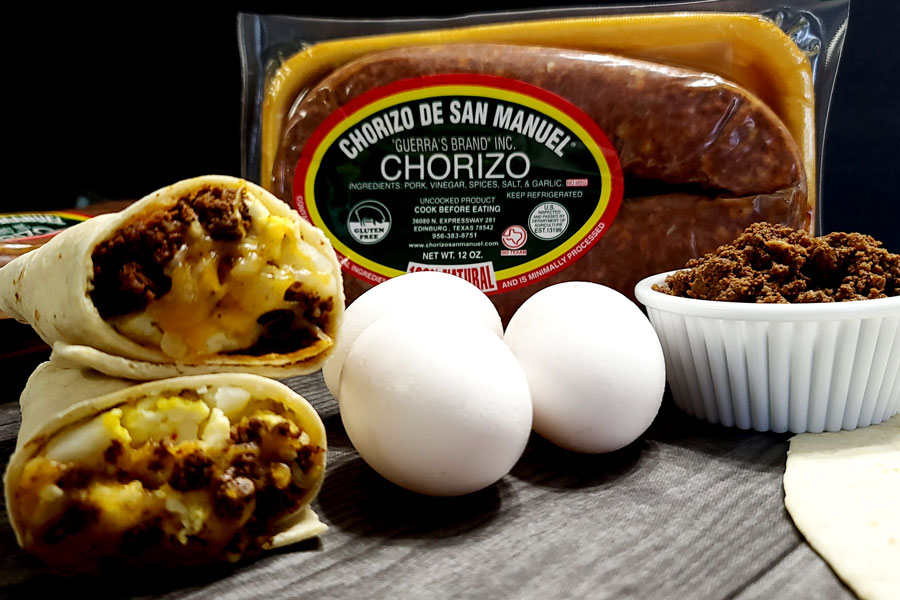 11 Oct Top 5 Trending Chorizo TikTok Videos
From dance challenges to mouthwatering recipes, TikTok has become a hub of creativity, and it's no surprise that Chorizo De San Manuel has found its place in the limelight. 
These 5 videos are sure to leave your taste buds tingling and your appetite inspired. Join us as we celebrate the culinary sensation that is Chorizo De San Manuel.
Video courtesy of TikTok.
Mexican Chorizo Tacos
We've got to give it to @tudster33 for this unique and quick spin on your regular potato and chorizo tacos! With just a few easy and quick ways to start your morning using your favorite chorizo flavors!
Chorizo Burritos
It's your favorite kind of burrito but with your kind of chorizo in the mix! Try this version by @lilymoncayo who made their own mix of great flavors such as your best salsas and cheese to create the best flavors along with your burrito! 
Video courtesy of TikTok.
Chorizo Con Huevo Grilled Cheese
An interesting twist that is just as cheesy as it gets! @compadres_2020 made this unique recipe of a grilled cheese with egg and your choice of flavored chorizo! Midnight breakfast never looked so good! 
Chorizo Omelette
Ever had an omelette with Mexican chorizo? Try this deluxe Mexican chorizo omelette drizzled with chipotle mayo. Culinary foodie @borderbangerbbq uses eggs, cheese, and of course, your favorite flavor or chorizo!
Quick and Easy Breakfast Tostadas
It's breakfast on the go for those who have the busiest of lifestyles! @ronika73 recommends this breakfast tostada that's made with avocado, cheese, eggs, and your favorite chorizo flavor to spice things up!
Check out More Chorizo TikTok Videos
Chorizo de San Manuel has all kinds of recipes to choose from, so don't delay and check out all sorts of unique and tasty recipes online that all your family will love and enjoy!