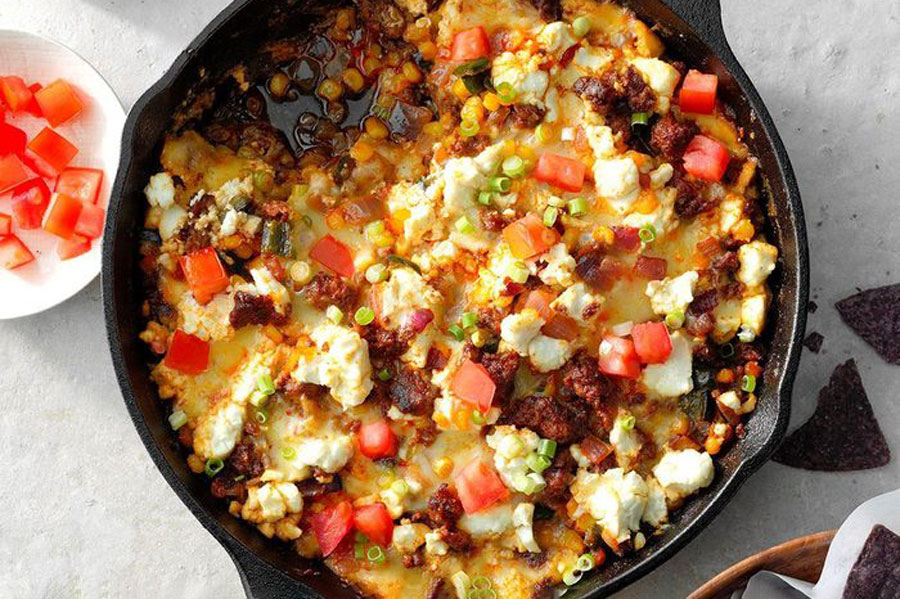 14 Dec Try this 1 Skillet Fundido with our Texas Brand Chorizo
Photo and recipe courtesy of Taste of Home.
What goes better with chorizo than with cheese? Try out this yummy fundido recipe as an appetizer for your next meal. This one-skillet dip is made with fresh tomato, onions, gooey cheese, and a spicy kick from our Texas brand chorizo! We thank the creatives at Taste of Home for this great recipe idea.
Preparation Time
20 mins
Cooking Time
15 mins
Serves
6
Ingredients
Blue corn tortilla chips
1 large red onion, chopped
1 poblano pepper, chopped
3 green onions, thinly sliced
1 cup cubed pepper jack cheese
1 pound of our Texas brand chorizo
2 cups fresh or frozen corn, thawed
2 cups cubed Monterey jack cheese
1 large tomato, seeded and chopped
8 ounces fresh goat cheese, crumbled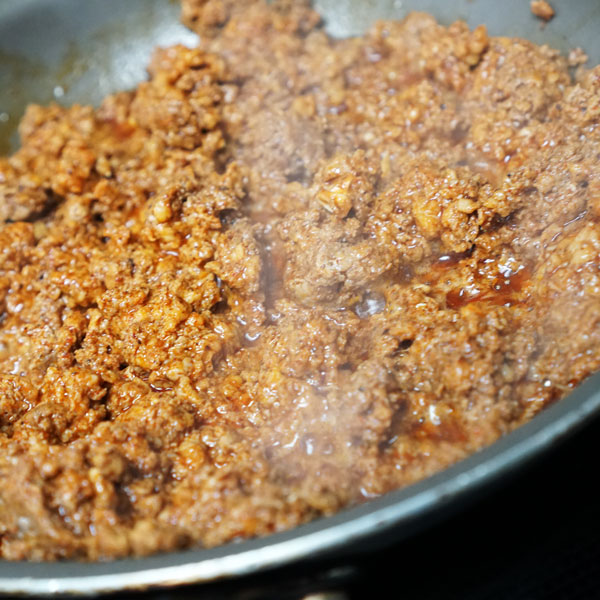 Directions
Preheat oven to 350 degrees Fahrenheit.
Crumble chorizo into a 10 in a cast-iron or other oven-proof skillet
Add corn, red onion, and pepper and cook over medium heat until meat is fully cooked 6-8 minutes; dream.
Stir in the cheese.
Bake until bubbly or about 14-16 minutes.
Sprinkle leftover tomato and green onions and serve with chips.
Enjoy our savory Mexican chorizo in any of our gift boxes. We highly recommend the El Presidente or Hunter's box for any meat lover.
Order Chorizo Online
Whether on your breakfast mornings or dinner, our Texas brand chorizo is the perfect addition to any meal. Check out more recipes on the Chorizo De San Manuel page here! Order our Texas-brand chorizo online for the new year.