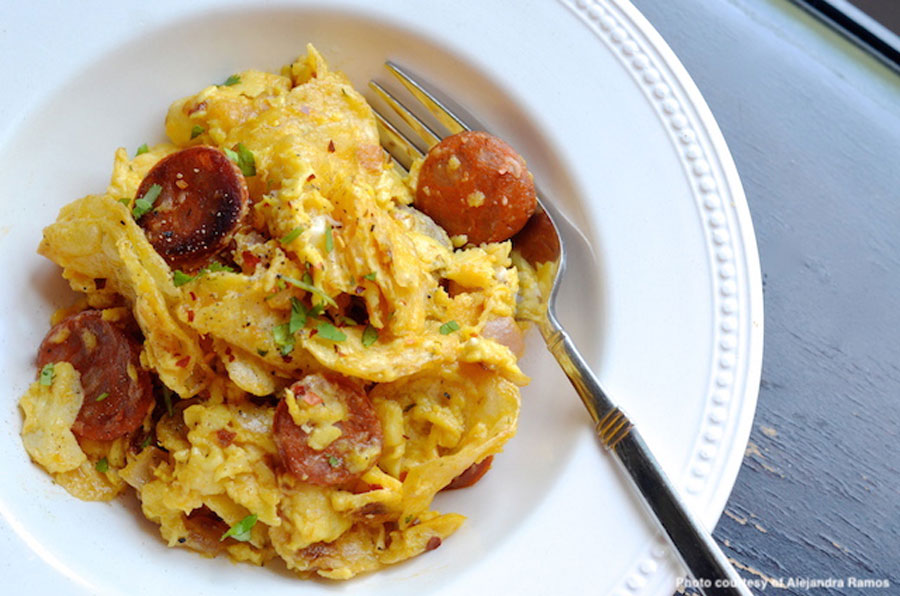 26 Jul

Potato Chip Eggs with Cilantro Sausage

Photos and recipe courtesy of food blogger Alejandra Ramos.

For today's recipe, we'll be adding a potato twist to a breakfast staple. Not only is it flavorful as-is, but we thought that our signature cilantro sausage would make a great addition to it. You can add more spice to this dish by using our jalapeno and cheese sausages. This recipe comes to us from talented food blogger Alejandra Ramos. Let's get started!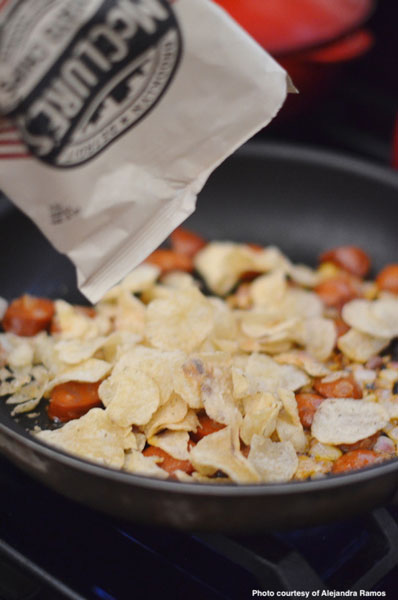 Preparation Time
5 minutes
Cooking Time
20 minutes
Yields
4 servings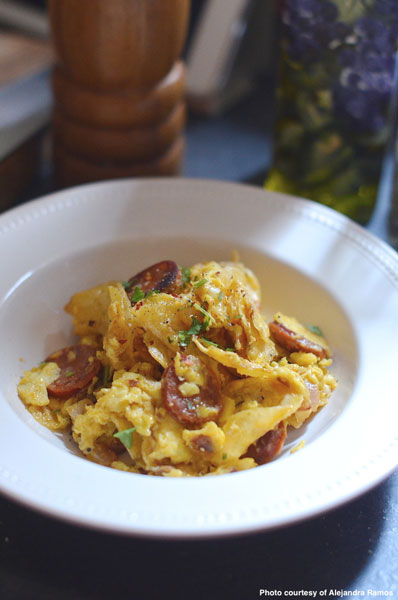 Ingredients
2 tablespoons of olive oil
Half of a white diced onion
3 of our cilantro sausage links
8 large eggs
¼ cup of heavy cream
5 ounces of kettle-cooked potato chips (about 2 small or 1 medium-sized bag)
¼ cup of loosely packed, minced parsley
Kosher salt and black pepper
Directions
In a medium bowl, whisk the eggs and cream for about a minute.
In a large, nonstick skillet, heat the olive oil over a medium flame.
Add the diced onions and sauté for about 5 minutes.
Add the chopped sausage and cook for 3 to 5 minutes.
Add the potato chips and egg mix, then put the heat on low.
Continue stirring until the eggs completely cook.
Sprinkle salt and pepper.
Enjoy!
Be sure to check out all of our recipes that feature our authentic Mexican chorizo made fresh in South Texas. Let us know how your dish came out by tagging us on Facebook, Twitter, and Instagram. You can buy our sausage or chorizo online and have it delivered with our nationwide shipping. Contact us with any questions.