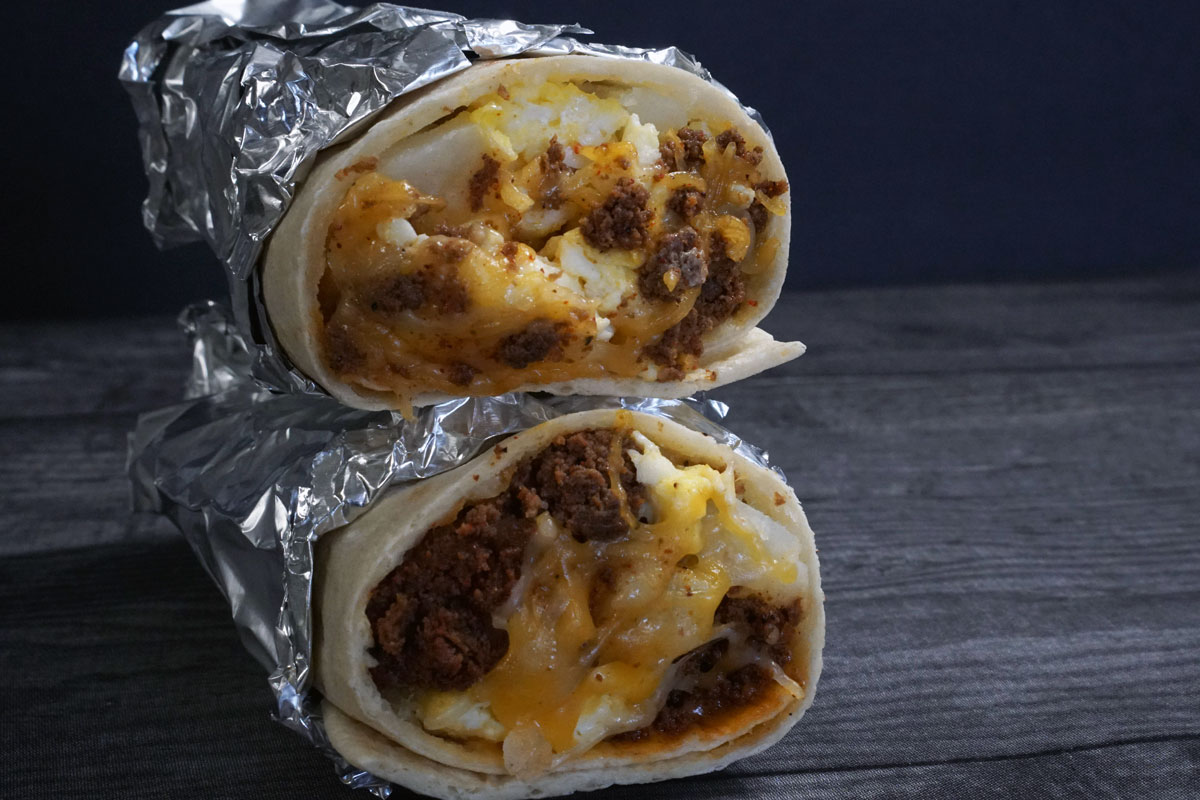 05 Jun

Delicious Potato and Chorizo Tacos

Looking for a delicious breakfast idea? No no further and try this potato and chorizo taco recipe to start your morning!
Ingredients
1 tbsp. Vegetable oil, optional
1 cup Onion, white, minced
3 cups Potato, peeled, diced
1 cup Chorizo De San Manuel chorizo, cooked
12 Corn tortillas
1 cup Your favorite salsa
Preparation
Heat 1 tbsp. of oil in a large sauté pan at medium-low heat. Add onions and cook until soft and translucent, about 10 min. It's ok if they brown a little bit.
While the onions are cooking, place your cut potatoes in a small saucepot with salted water. Bring the water up to a simmer at high heat. Lower heat to medium and let the potatoes cook for 5 minutes.
Drain the potatoes and add them to the pan with the onion. Turn heat up to medium-high. Cook potatoes and onions for 5 minutes or until the potatoes begin to brown. Add more oil if necessary.
Add cooked chorizo to the pan and mix well. Cook for one more minute.
Season with salt and pepper.
Serve with warm tortillas and the salsa of your choice.