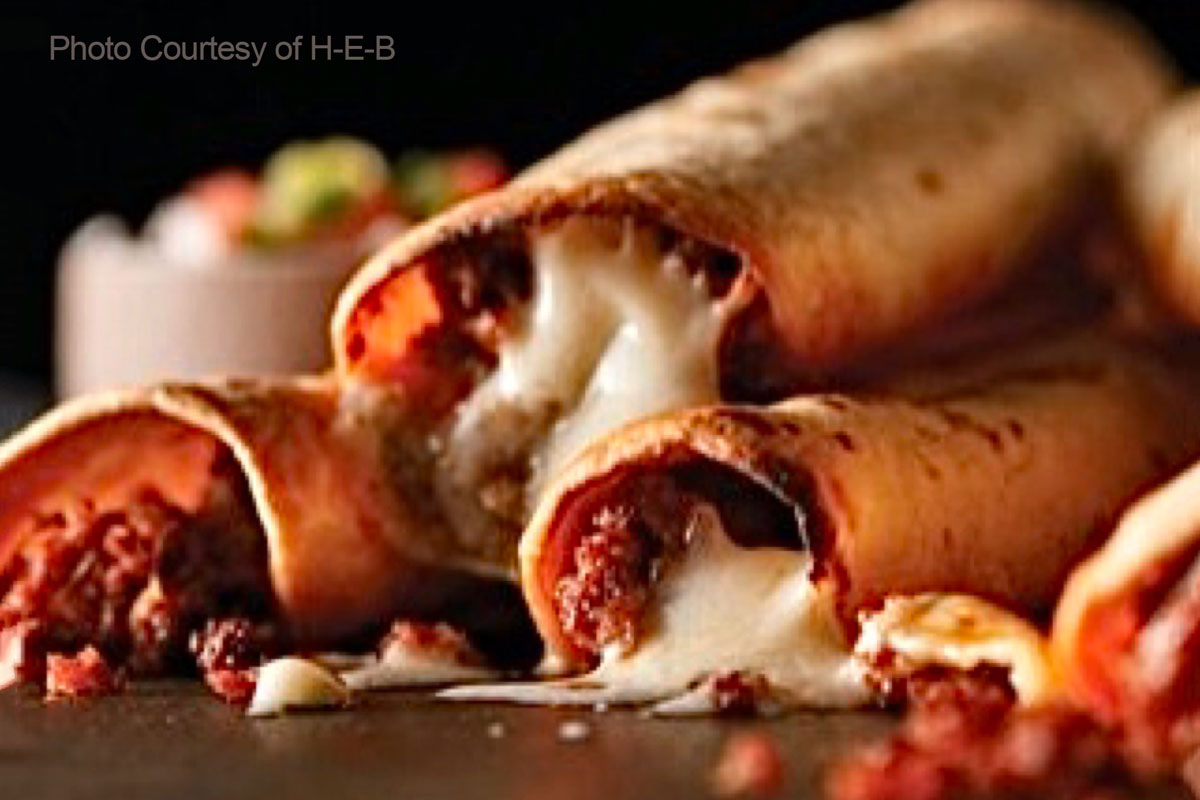 04 Jun

Delectable Oven-Baked Chorizo Taquitos!

Photos and recipe courtesy of H-E-B.com.

Looking for a quick recipe that's easy to make and full of amazing flavors? If so, then this oven-baked chorizo taquitos recipe from the incredibly talented chefs at H-E-B.com features so many tasty flavors that combine for an unforgettable dish. The only change we're offering is substituting their chorizo option for one of ours! Check it out, try it for yourself, and enjoy! 
Prep time:
10 minutes
Cooking time:
20 minutes
Serves:
6 people
Ingredients:
6 oz. of Chorizo de San Manuel (half a package)

6 flour tortillas

6 oz. of H-E-B shredded Queso Asadero

Non-stick cooking spray
Directions:
Preheat your oven to 400° F.

Over medium heat, fully cook your chorizo for 5 to 7 minutes in a small pan.

Prepare a baking sheet by spraying it with the non-stick spray.

Place 2 to 3 tablespoons of chorizo in the center of each tortilla, then top off with a sprinkle of the Queso Asadero. Roll tightly.

Add a coat of the non-stick cooking spray to the taquitos and place them on the baking sheet.

Bake them for 10 to 15 minutes or until the taquitos are crisp.

Remove them from the oven, let them cool for 2 to 3 minutes, and enjoy!
If you plan on making this easy recipe, then be sure to take photos and tag us on Facebook, Twitter, and Instagram!