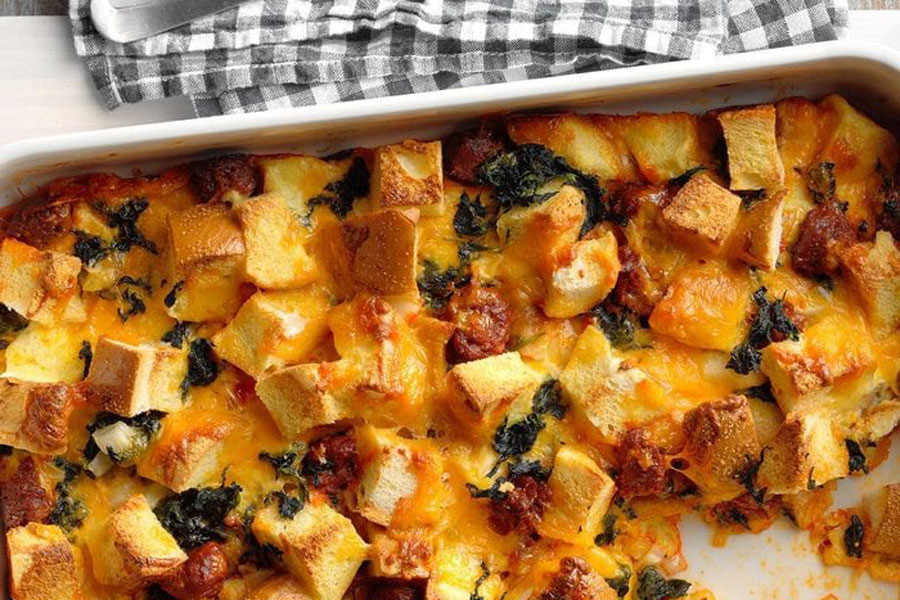 21 Dec Order Chorizo Online and Try a Homemade Strata
Recipe and photo courtesy of Taste of Home.
Need another way to use chorizo for your next family dinner? Order chorizo online and it this savory delight to homemade strata. Strata is a great way to use bits and pieces of leftovers while also making a wonderful and tasty unique dish, all while using chorizo as its main ingredient! We want to thank the creative chefs at Taste of Home for this recipe.
Preparation Time
20 minutes
Cooking Time
40 minutes
Serves
8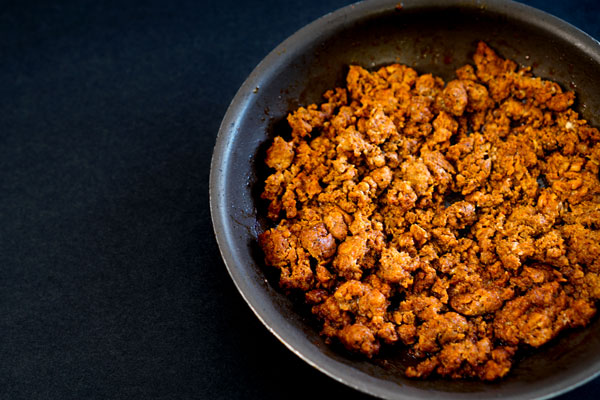 Ingredients 
6 large eggs
2 ¼ cups 2% milk
⅓ cup chopped onion
1 teaspoon garlic salt
1 teaspoon of mustard
6 ounces of fresh Mexican chorizo, crumbled
2 cups of shredded cheddar cheese, divided
7 cups of day-old French bread cut into 1-inch cubes
1 package (10 ounces) frozen chopped spinach, thawed and squeezed dry
Directions
Place 4 cups of bread cubes in a single layer in a greased 13×9 inch baking dish.
Sprinkle with 1 cup of cheese and spinach. Layer with our Mexican chorizo and onion; top with remaining bread and cheese.
In a large bowl, whisk eggs, milk, garlic salt, and mustard. Pour over bread. Refrigerate, covered, for several hours or overnight.
Preheat oven to 350 degrees Fahrenheit. Remove strata from refrigerator while oven heats. 
Bake, uncovered, until golden brown and a knife inserted near the center comes out clean, 40-45 minutes. Let stand 5-10 minutes before serving.
Order Chorizo Online
Not only do our products have unique flavors, but we are also bringing out the best quality in all of our products! How do you cook our Texas brand chorizo? Order chorizo online for the new year and share your culinary creations on Instagram and Facebook.