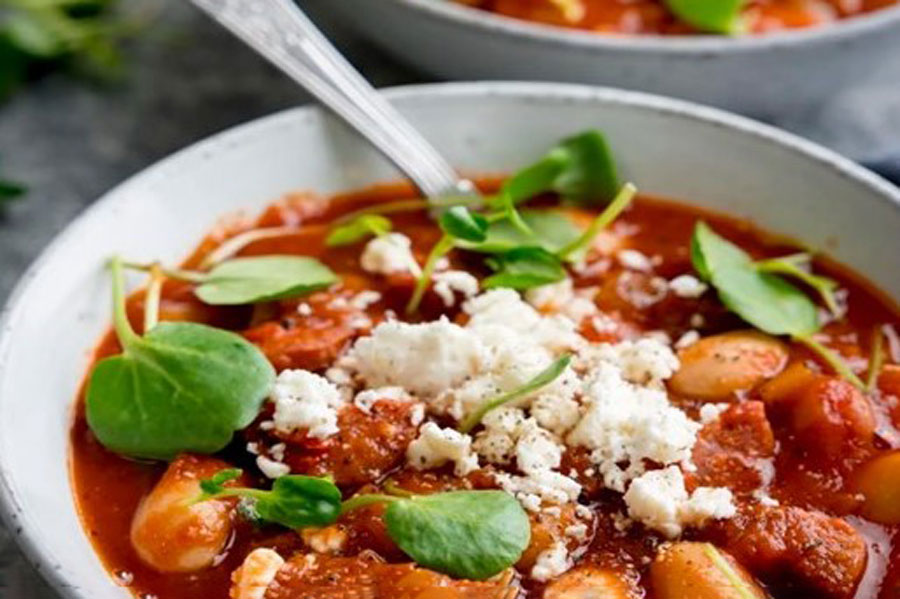 27 Jul

20 Minute Delicious Butterbean and Mexican Chorizo Soup

Recipe and photo courtesy of KitchenSanctuary.com

This Mexican chorizo soup is a great summer recipe perfect for when you are:
Meal prepping a large batch.
Serving a great deal of guests!
Starving and need a quick hearty meal!
This Soup is filling and very flavorful, and by adding your favorite Mexican chorizo, you can create the ultimate flavor combination! Top your soup with feta cheese and your soup is pact with wonderful and delicious flavor! We want to thank the creative chefs at KitchenSanctuary.com for this kicking soup recipe!
Substitute with your favorite– beef chorizo, pork chorizo, chicken chorizo and San Luis chorizo.
Prep time
5 minutes
Cooking time
15 mins
Serves
2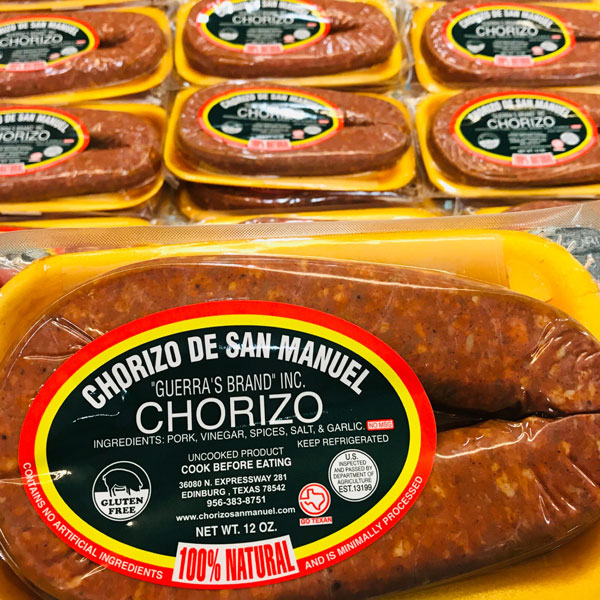 Ingredients
1 tsp oil
1 tsp sugar
½ tsp thyme
1 tbsp tomato puree
Pinch of salt and pepper
1.5 oz feta cheese crumbled
Handful of fresh watercress
1 onion peeled and finely diced
14 oz of butterbeans (or lima beans)
14oz of tin of chopped tomatoes in juice
3 oz of Mexican chorizo broken into chunks
1 ¼ cups chicken stock (or water + 2 stock cubes)
Directions
Heat the oil in a large frying pan over a medium heat.
Add the onions and chorizo and fry for 5-6 minutes until the onions start to turn translucent.
Then cook the Mexican chorizo until it is lightly browned and starts releasing its juices.
Add in the tinned tomatoes, stock, tomato puree, sugar, thyme, salt and pepper.
Simmer for 7-8 mins, stirring occasionally.
Add in the butterbeans, stir, and cook for 2 minutes until warmed through.
Ladle into two bowls and top with crumbled feta and watercress.
Order Chorizo Online Today and Try this Mexican Chorizo Soup
You can order chorizo online and our other meat products too! You may even find chorizo at your grocery store! Send us a message online if you have any questions regarding our products.
This is one of many quick and delicious recipes you'll find on our website. Take a photo of your dishes and tag us on Facebook, Twitter, and Instagram!