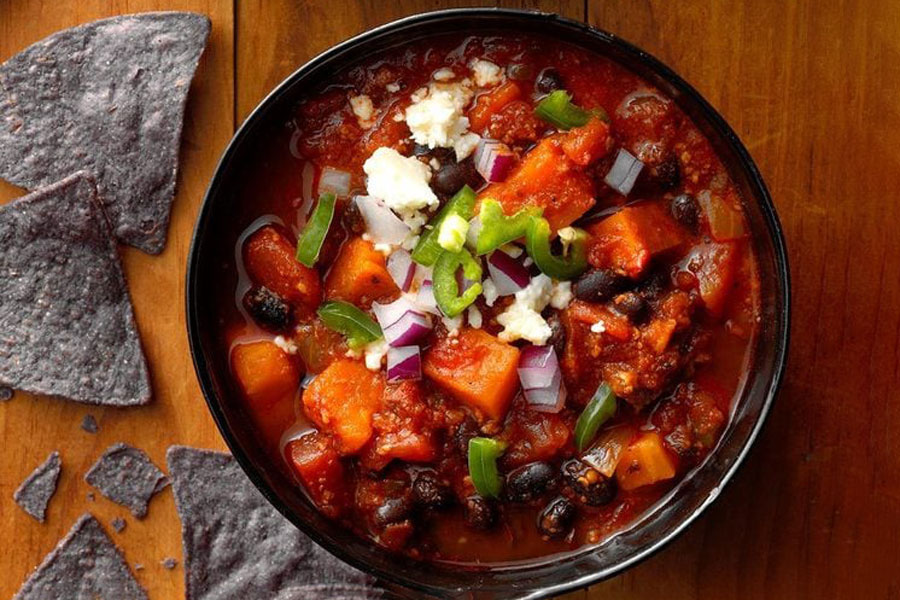 29 Nov

Try a 6 Hour Slow-Cooked Mexican Chorizo and Sweet Potato Chili

Photo and recipe courtesy of Taste of Home.

What better way to enjoy the cold weather approaching than with savory Mexican chorizo and potato and of course, chili? Warm up with this wonderful and delicious recipe, courtesy of TasteofHome.com
Preparation Time
20 mins
Cooking Time
6 Hours
Ingredients
18
Serves
16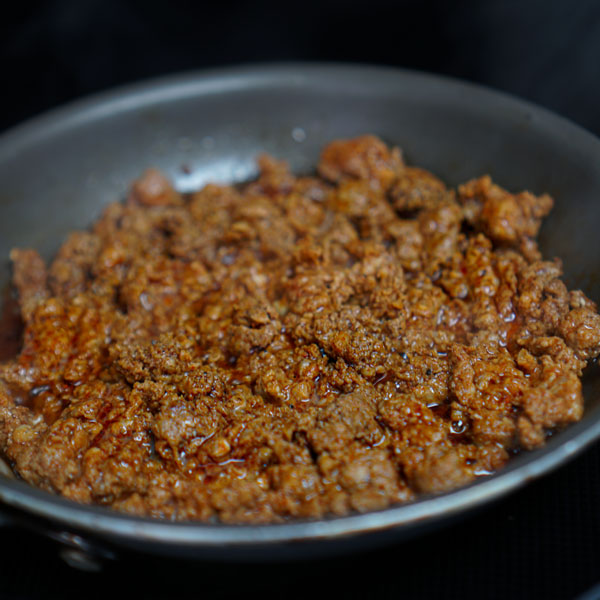 Ingredients
¼ cup lime juice
2 cups beef stock
1 large onion, chopped
2 tablespoons chili powder
1 tablespoon ground cumin
1 tablespoon dried oregano
3 tablespoons tomato paste
1 tablespoon smoked paprika
1 tablespoon ground coriander
2 poblano peppers, finely chopped
2 jalapeño peppers, seeded and finely chopped

 

3 large sweet potatoes, peeled and cut into ½ inch cubes
2 cans (15 ounces each) black beans, rinsed and drained
4 cans (14 ½ ounces each) of fire-roasted diced tomatoes, undrained
1 pound uncooked Mexican chorizo, casings removed, or spicy bulk pork sausage
Optional add-ons: chopped jalapeños, chopped red onion, and crumbled queso fresco
Directions
In a large skillet, cook and stir the chorizo, onion, poblanos, and jalapeños over medium heat for 8-10 minutes or until the chorizo is cooked.

 

Using a slotted spoon, transfer to a 6 qt. Slow cooker.

 

Stir in tomato paste. Add potatoes, tomatoes, beans, stock, and spices: stir to combine.
Cover and cook on low for 6-7 hours or until potatoes are tender. Stir in lime juice. If desired, top with chopped jalapeños, chopped red onion, and crumbled queso fresco.

 
Order Chorizo Online
Not only do we put plenty of unique flavors in spices into our chorizo, but the best part of the meat is carefully put on all of our chorizos! We understand that quality always comes first when making our products, which is why we create savory tender chorizo you can order online! 
Check Out More Mexican Chorizo Recipes
For more inspirational recipes and mind-blowing techniques, go and check out the Chorizo De San Manuel page here! Show us some of your culinary favorites on our Instagram and Facebook!