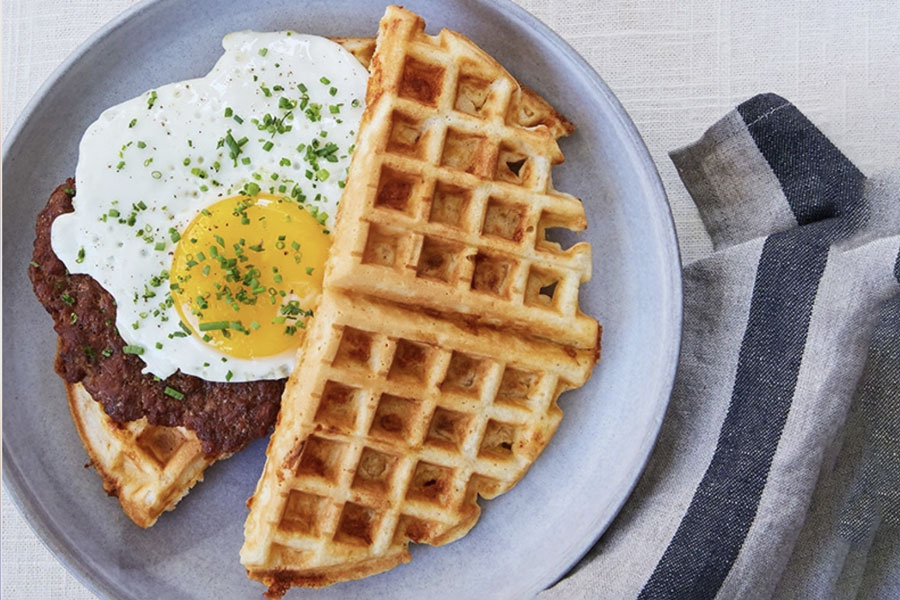 12 Apr

Enjoy an Authentic Mexican Chorizo Breakfast with a Twist!

Photo and recipe courtesy of purewow.com

What made Saturday morning memorable for you and your family growing up? If it was a combination of hearty breakfast and cartoons, then you know nothing quite beats the nostalgia. You can share that same feeling with your family by making a classic breakfast meal with a twist. We want to thank the brilliant chefs at purewow.com for this Mexican chorizo breakfast recipe inspiration.
Preparation Time
7 mins
Cooking Time
7 mins
Serves
4
Ingredients
4 eggs
4 links chorizo sausage
4 tablespoons unsalted butter
1 recipe savory cheese waffles
1 tablespoon extra-virgin olive oil
4 teaspoons chopped fresh chives
Salt and freshly ground black pepper
Directions
Remove the casings from the Mexican chorizo and form each link into a 4 – 5 inch patty.

Heat the olive oil in a medium sauté pan over medium heat. Add the sausage patties to the pan and cook until well browned, 3 to 4 minutes. Remove the patties from the pan and set aside.

Add the butter to the pan and melt it over medium heat. Crack the eggs into the pan and reduce the heat to medium-low. Cover the pan and cook until the whites are set but the yolks are still runny 3 to 4 minutes. Season with salt and pepper.

 

If desired, trim round waffles into squares to resemble slices of bread. Place one waffle on a plate and top it with a sausage patty and a fried egg. Garnish the egg with 1 teaspoon of chives and top with a second waffle.

 

Repeat the remaining waffles, sausages, eggs, and chives. Serve immediately.

 
Check out More Mexican Chorizo Breakfast Recipes at Chorizo De San Manuel!
Enjoy your breakfast mornings with this chorizo and waffles recipe that goes great with eggs and your favorite cup of joe!  Check out more recipes on the Chorizo De San Manuel page here! 
Order chorizo online today and get cooking America!