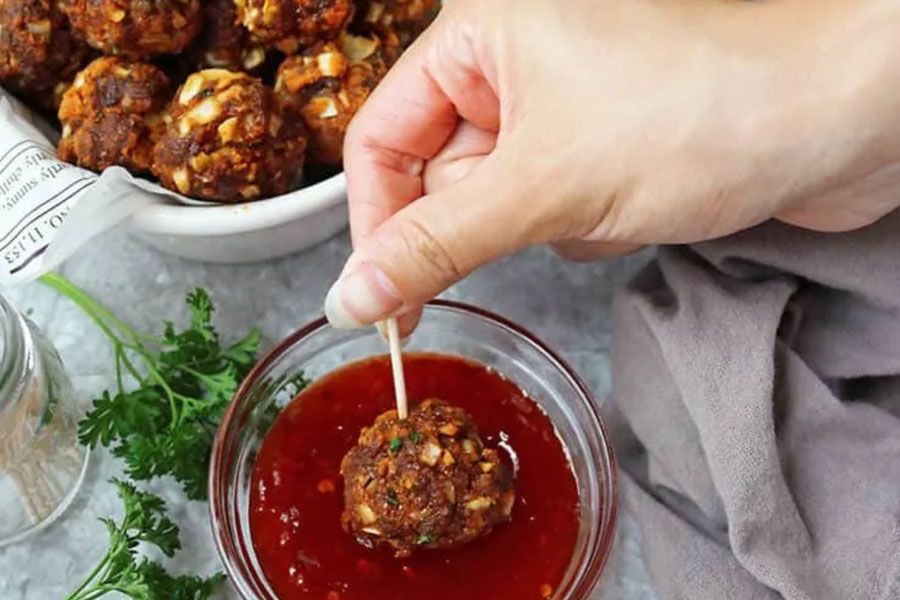 06 Nov Spice Up Your Meals with Spicy Mexican Chorizo Balls
Photo and recipe courtesy of Savoryspin.com
Looking for recipes that will get you pumped for the winter season? Try out this wonderful recipe that has a great taste your whole family will love just in time for the holidays! We'd like to thank the chefs at savoryspin.com for this recipe.
Prep Time
5 mins
Cook Time
30 mins
Servings
18 balls
Ingredients
1 onion
1/8 tsp salt
1 tsp cumin
1/4 tsp pepper
2 cloves garlic
1 lb ground Mexican chorizo
1 cup almond flour
1 tsp smoked paprika
3 tbsp fresh parsley (or 2 tbsp dried parsley)
Directions
Pre-heat your oven to 350°F.
While the oven is pre-heating, dice the onion and garlic and chop up the parsley.
Add onion, garlic, parsley, almond flour, chorizo, cumin, smoked paprika, salt, and pepper to a bowl and mix well.
After the meat and spices are well combined, break off small bits and roll them up.
Place rolled Chorizo balls on a parchment-lined baking tray and bake for 30 minutes at 350.
Remove from oven and let rest for about 5 minutes before enjoying plain or with your favorite sauce.
Check out More Mexican Chorizo Recipes Online
Chorizo de San Manuel has all kinds of recipes to choose from, so don't delay and check out all sorts of unique and tasty recipes that all your family will love and enjoy and order chorizo online! 
Show us some of your favorite recipes with our delicious chorizo on our Instagram and Facebook!