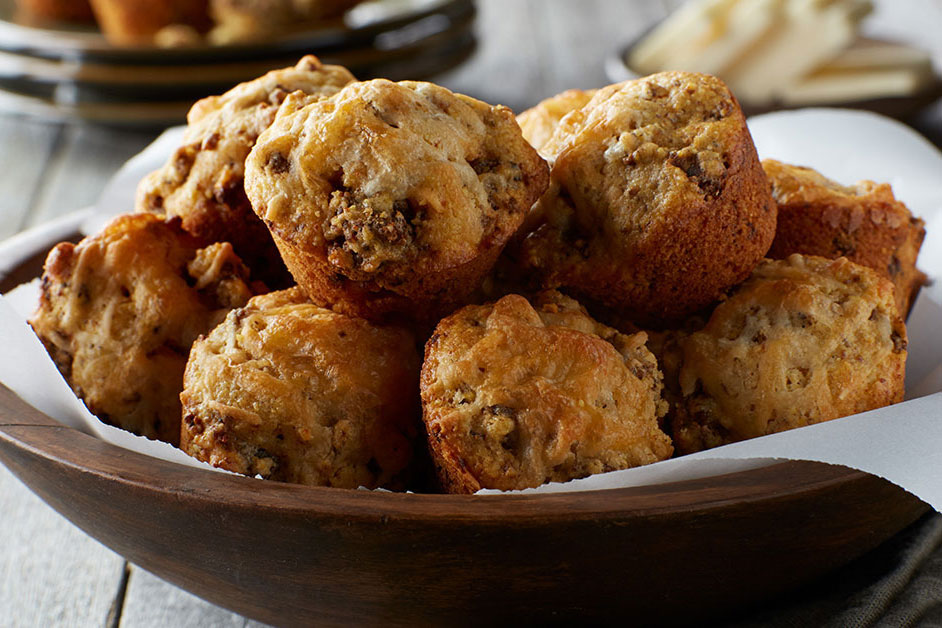 09 Nov

Easy-to-Make Chorizo Corn Muffins for Your Next Dinner Party!

Recipe and photo courtesy of BeefLovingTexans.com.

When cooking a large dinner, it's important to make something that keeps everyone sticking around for more. One of the best things you can do is add an appetizer to build up the momentum for your entrée. Here's a quick recipe that doesn't take long and perfectly complements any main course. This chorizo mini-muffin recipe comes to us from the talented cooks over at BeefLovingTexans.com. Of course, we've substituted the original beef ingredient with our own Guerra's Brand chorizo to turn it up a notch.
Preparation Time
10 minutes
Cooking Time
15 minutes
Total Time
25 minutes
Serves
24 mini-muffins
Ingredients
1 package of our

12-ounce Guerra's Brand chorizo

1 box of 8½-ounce Jiffy Corn Muffin Mix

1 large egg

1/3 cup of low-fat or skim milk

½ cup of shredded Mexican cheese

   

A 24-cup, nonstick mini-muffin pan

1 can of nonstick spray
Directions
In a large skillet, cook the chorizo for 8 to 10 minutes.

Preheat your oven to 350° and spray your mini-muffin pan with the nonstick spray.

In a large bowl, add the cooked chorizo, milk, egg, shredded Mexican cheese, and Jiffy Corn Muffin Mix. Blend until the batter is slightly lumpy.

For a max muffin crown, let the batter rest for 3 to 4 minutes, then lightly stir.

Fill each cup of the mini-muffin pan 2/3 of the way.

Place in the oven and bake for 15 minutes or until the muffins are golden brown.

When done, let them cool for 2 to 3 minutes.

Enjoy!
If you and your guests love this easy recipe, then check out our other ones! Be sure to tag us on Facebook, Twitter, and Instagram to share your results!