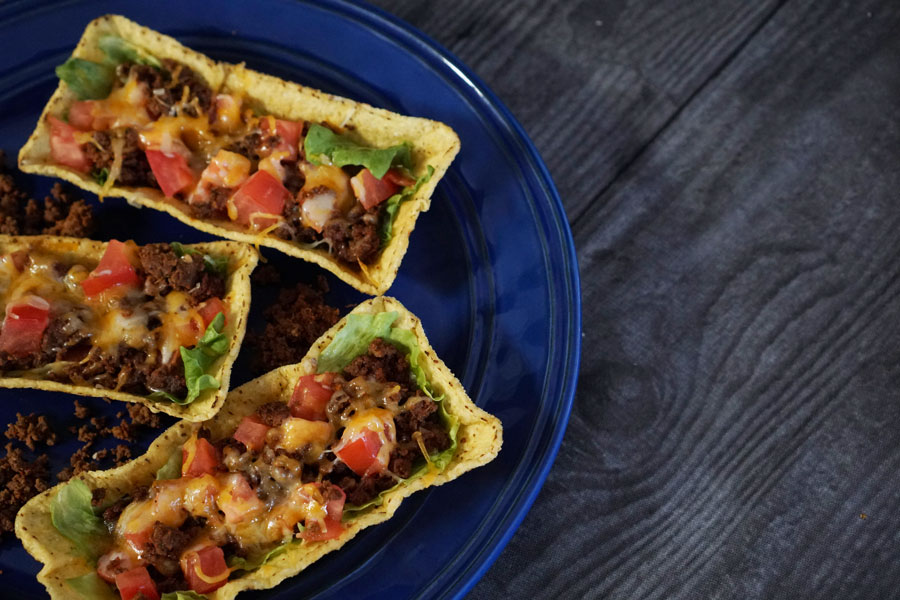 05 Jan Create an Unforgettable Night with These Delicious Chorizo Fiesta Flats!
If on one of these nights you plan to make something easy but delicious for supper, then we have a tasty dish that the whole family will enjoy! This recipe for fiesta flats comes to us from our partners at H-E-B and requires Ortega® Fiesta Flat™ Taco Shell Bottoms. For this platter, though, we're turning the flavor up a bit by substituting ground beef with our beef chorizo.
Preparation Time
5 minutes
Cooking Time
20 minutes
Total Time
25 minutes
Serves
12
Ingredients
2 12-ounce packs of our beef chorizo
1 box of 12 Ortega taco shells
1 cup of water
1 packet of Ortega taco seasoning mix (our all-purpose seasoning can be used)
1 shredded head of lettuce
1 diced tomato
2 cups of shredded Monterrey cheese
Directions
Preheat your oven to 350°F.
In a large skillet, cook the beef chorizo over medium heat for 5 to 7 minutes or until brown.
Drain any grease and stir in the water and seasoning mix.
Place the shell bottoms on a cooking sheet.
Scoop the chorizo into each shell bottom and place in the oven for 3 to 4 minutes.
When done, top with shredded cheese, lettuce, and tomatoes.
Serve and enjoy the fiesta!
This is one of many quick and delicious recipes you'll find on our website. Take a photo of your dishes and tag us on Facebook, Twitter, and Instagram!