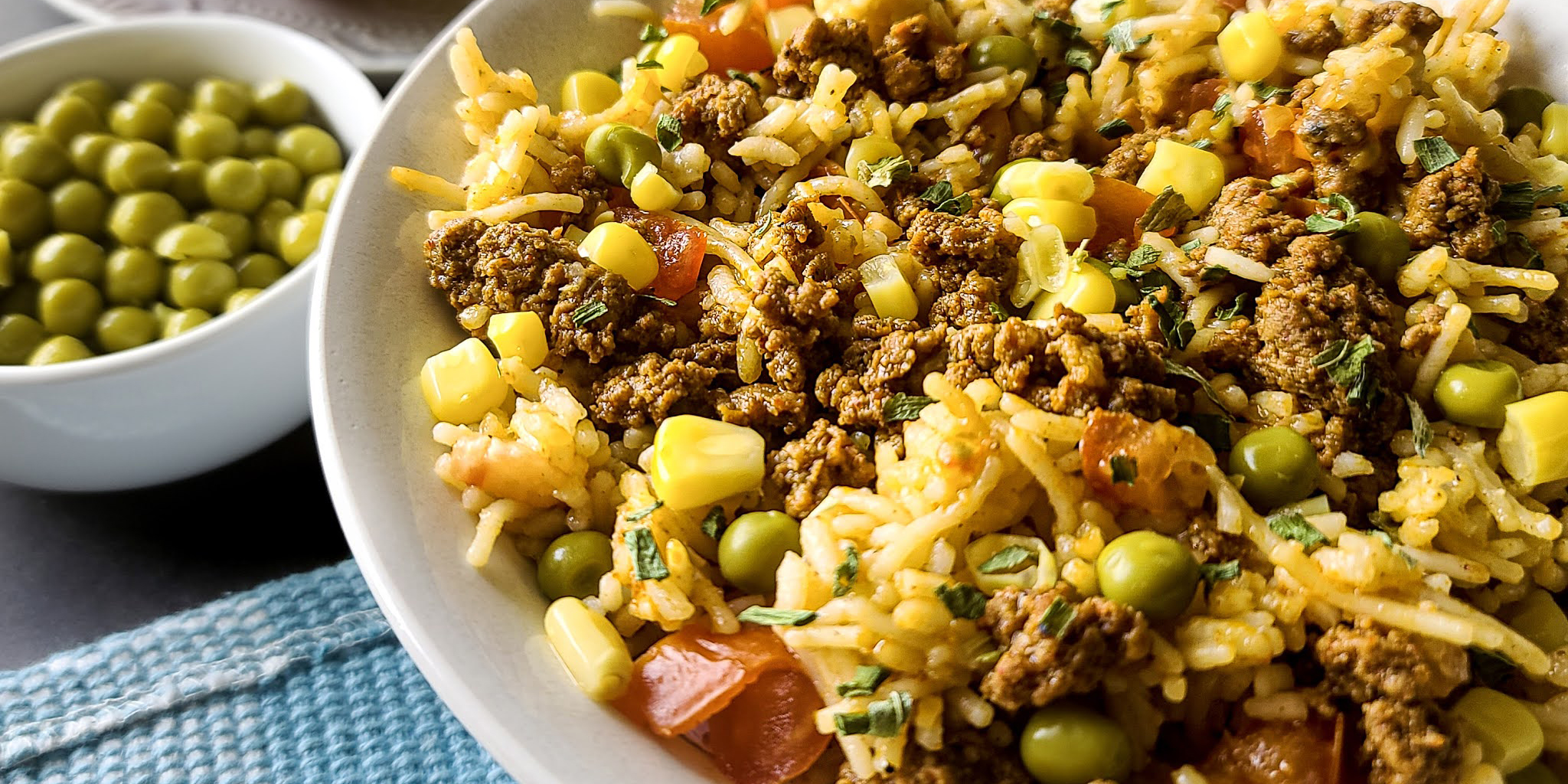 28 Sep

Cooking Spicy Chorizo Rice, the Perfect Side Dish

Recipe courtesy of Christin Mahrlig of spicysouthernkitchen.com

If you're having trouble deciding what to pair with the main course for dinner, try this tasty Mexican chorizo rice recipe! For this dish, we've added our pork chorizo making it twice as good! This entrée comes via the cooking experts at Spicy Southern Kitchen. Enjoy!
Preparation Time:
5 minutes
Cooking Time:
20 minutes
Servings:
6
Ingredients:
1-14.5oz. can of chicken broth

1 cup of long-grain rice

1 package of

pork chorizo

½ of a chopped yellow onion

1 minced clove of garlic

1 10oz. can of diced tomatoes

1 cup of frozen corn, defrosted

A handful of chopped cilantro (optional)

Chipotle flavored TABASCO Sauce (optional)
Directions: 
Place the chicken broth in a medium-sized skillet, and bring to a boil.

Next, stir in the rice, cover, and simmer or 15 minutes.

As the rice, simmers, place the chorizo into a large, nonstick pan and begin cooking over medium heat.

As the chorizo begins to sizzle, add in the chopped onion and garlic and continue cooking until the onion softens and the chorizo is ready.

Add the tomatoes and corn to the chorizo for about five minutes allowing the mix to boil off some of the liquid.

Finally, stir in the rice and stir well. If you want more flavor, add the cilantro and TABASCO and continue stirring.

   
Place Your Order Today
After you make this Mexican chorizo rice recipe, let us know how good it tastes by tagging us on our Facebook, Twitter, or Instagram page! Get an idea for tomorrow night's dinner with one of our other recipes, and don't forget to try one of our other amazing products! We can ship all of our products nationwide, and we offer curbside service for our local customers too! Place your order today.