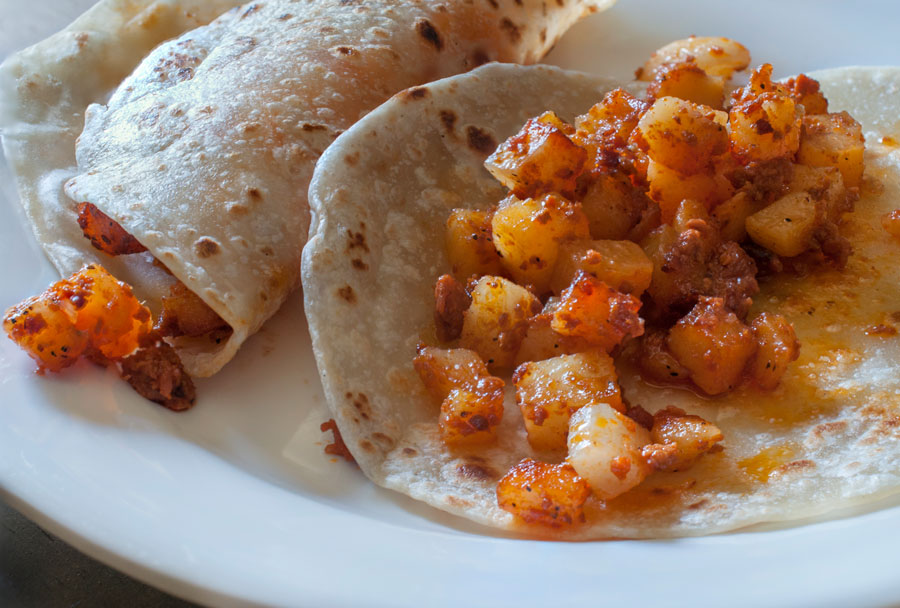 30 Sep Sauté These Scrumptious Potatoes and Chorizo for Your Next Dinner!
Recipe courtesy of Food Network 
If you're looking to make a quick and filling dinner, try sautéing potatoes with our pork chorizo. You can also use this recipe as a side dish with your favorite main course! This simple-to-follow recipe is brought to you by the skillful chefs at Food Network. 
Preparation
10 Minutes
Cooking Time
25 Minutes
Yield
4 to 6 servings
Ingredients
Tablespoon of vegetable oil
10 ounces of our pork chorizo with the casing removed
1 small onion, diced
1 pound of red-skinned new potatoes, diced into (¼-inch) cubes and boiled
Kosher salt
Fresh ground black pepper
Directions
Heat the oil in a large skillet over medium-high heat.
Add the chorizo and break into clumps, then cook for 10 minutes or until dry and crisp. 
Use a slotted spoon to transfer the cooked chorizo to a paper-lined plate to absorb any excess oil.
Pour out most of the oil and fat from the pan, leaving about a tablespoon leftover to cook with.
Reheat the pan over medium-high heat.
Add the onions and boiled potatoes, then sauté for about 12 minutes or until brown.
Stir in the cooked chorizo and season with salt and pepper to taste.
Transfer to a bowl and serve.
Cook & Share the Best Chorizo Brand
Check out more of our other delicious chorizo recipes featuring our popular chorizo brands. Show us how you enjoy Chorizo de San Manuel products on Instagram and Facebook! Send us a message online if you have any questions or would like to learn more about our nationwide shipping.