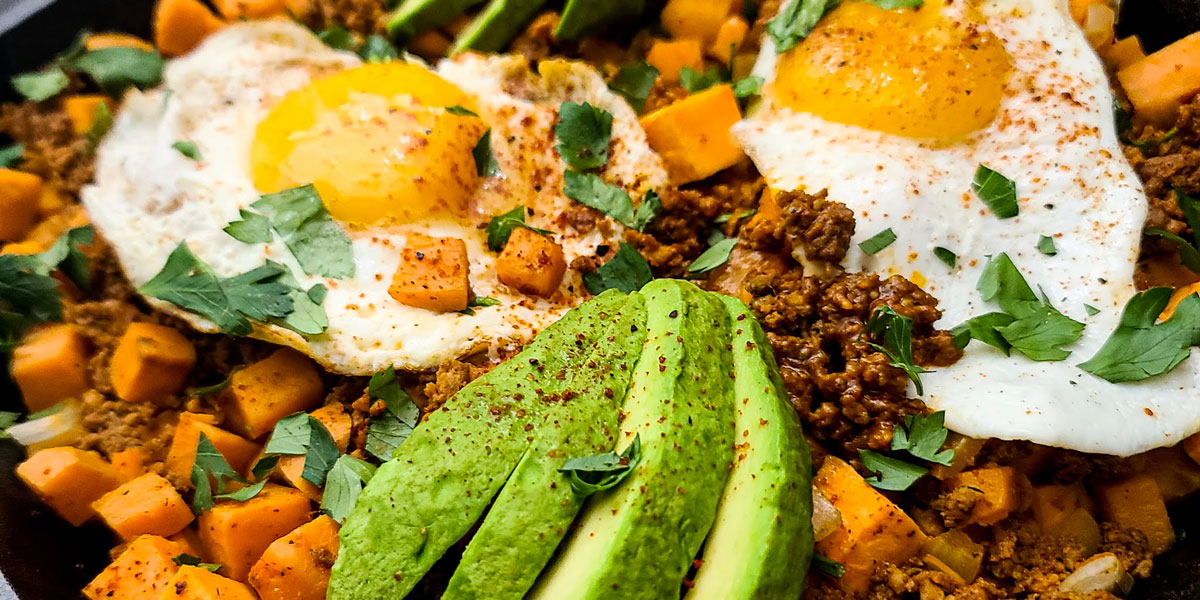 24 Jan Chorizo Sweet Potato Hash
Photos and recipe courtesy of Melissa Guerra of Kitchen Wrangler.
When looking to craft a dish that's both quick and delicious, then leave it to the talented Melissa Guerra of KitchenWrangler.com to create the perfect option. Her recipe for Chorizo Sweet Potato Hash is easy and delectable. The only change we've made is substituting the chorizo in her recipe with our own Guerra's Brand pork chorizo. Check it out below!
Ingredients:
4 oz. of Chorizo de San Manuel's Guerra's Brand pork chorizo
1 small diced onion
1 small diced sweet potato
1 tbsp. of vegetable oil
Directions:  
In a small skillet, cook the chorizo over medium heat. Break it up as it browns and continue cooking for about five minutes. Remove the pan and set aside.
Add the diced onion and sweet potato and cook over medium heat for about 10 minutes or until the potatoes are tender and brown. Mix in the cooked chorizo, and if it seems dry, add the tablespoon of vegetable oil.
Finally, top off the hash with your choice of eggs, sliced avocado, or shredded cheese. You can also scoop it up with tortilla chips!
This Chorizo Sweet Potato Hash recipe is great for breakfast, lunch, or dinner. If you whip this up in the kitchen, be sure to tag us on one of our social media accounts below!
Enjoy!